For More News Click Here | April 25, 2013
COMING SOON! Look for the opening of Gershow's new location in Riverhead!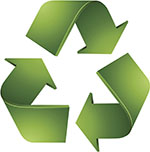 For nearly 50 years, Gershow Recycling has been helping to preserve Long Island's environment by recycling metals, including aluminum, brass, steel, cast iron, appliances, cars and vehicles, and takes pride in calling itself one of Long Island's first environmental companies. Each year, Gershow recycles enough vehicles to stretch end to end from Medford to North Carolina; or you can ...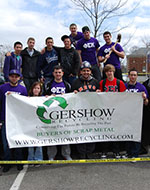 In support of local charitable causes, Gershow Recycling provided the use of a vehicle to the Phi Sigma Kappa fraternity at Adelphi University in Garden City for its "Smash A Car" event on March 28.
"Smash A Car" was a daylong event in which students gave a financial donation for the opportunity to smash the vehicle with a sledgehammer.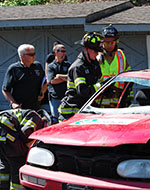 In support of local fire departments and through the coordination of Robert J. Varese, former chief of the Northport Fire Department, Gershow Recycling is donating the use of 30 vehicles to be used in the 6th Annual Chuck Varese Vehicle Extrication Tournament, which will take place May 11 at Steer's Pit (corner of Steers Avenue and Clipper Drive), starting at 9 a.m.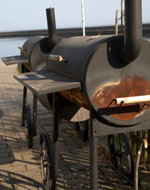 As the temperature rises, this is the time of year when people perform their "spring cleaning" and get rid of unwanted items lying around the house, garage and outdoors. As area residents perform their springtime rituals, Gershow Recycling says that they should also realize that there may be some money in the scrap metal they are about to throw away.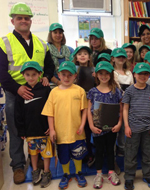 Ray Colon, Gershow Recycling's operations manager, came to visit Mrs. Jauch's second-grade class at Wading River Elementary School on April 19 to take part in the class' "Parent Career Share," in which the students' parents came to school and explained to the class what their job entails.