Ray Colon Visits Wading River Elementary School for "Parent Career Share"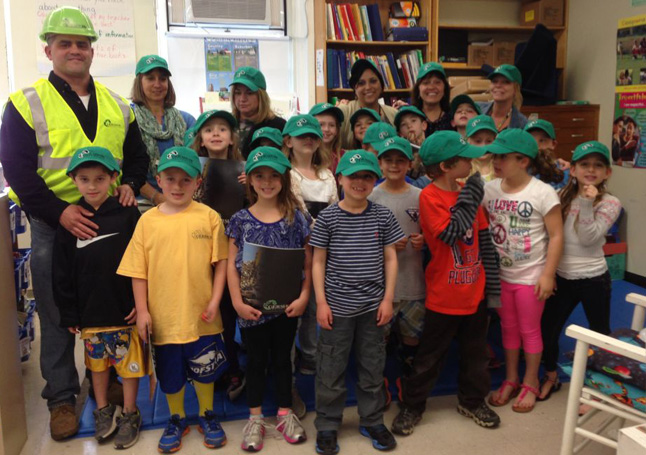 Ray Colon, Gershow Recycling's operations manager, came to visit Mrs. Jauch's second-grade class at Wading River Elementary School on April 19 to take part in the class' "Parent Career Share," in which the students' parents came to school and explained to the class what their job entails.
Mr. Colon discussed his role at Gershow. He also explained the everyday operations at Gershow, how the materials are recycled and the company's role in preserving the environment. After the presentation, the students received Gershow baseball caps, magnets, coloring books and folders from Mr. Colon.