For More News Click Here | September 14, 2012
Gershow is Now on Facebook and Twitter!
Click the icons below to follow us.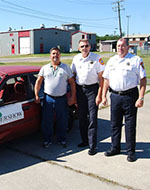 In support of local fire, rescue and emergency service technicians, Gershow Recycling has announced that it will donate 20 vehicles to the Suffolk County Fire Academy.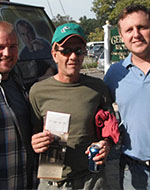 On August 24, Gershow Recycling hosted a Customer Appreciation Day at its Huntington Station facility.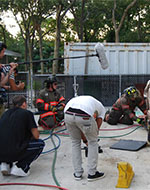 Gershow Recycling donated a vehicle to the Blue Point Fire Department for an extrication exercise the firefighters performed on August 22.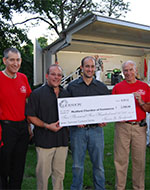 In support of the local community, Gershow Recycling donated $2,500 to the Medford Chamber of Commerce to sponsor the second annual Medford Summer Concert Series that ...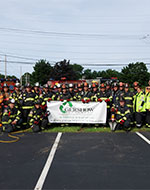 Gershow Recycling has recently donated vehicles to the following fire departments and rescue companies: Dix Hills Fire Department, East Northport Fire Department, Holtsville Fire Department, Port Jefferson Ambulance Corps ....