November 28, 2011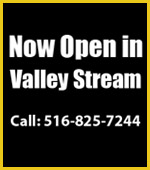 Gershow Recycling recently opened a new location in Valley Stream, located at 97 East Hawthorne Avenue. This is the company's eighth location and its seventh on Long Island.


Vote for Gershow Recycling for LI Press' Best of LI 2012 for "Best Green Business." Click here, scroll down to Best Green Business and choose Gershow Recycling. Vote as much as you want. Voting ends December 15!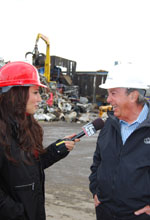 Fox News Channel came to Gershow Recycling's Medford facility on November 4 for a live broadcast of its "On The Job Hunt" segment. Owner Sam Gershowitz and President Kevin Gershowitz were interviewed for the segment, in which they talked about how the company was able to expand and hire more employees during a bad economy.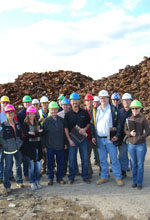 On October 21, members of the Long Island chapter of the American Society of Safety Engineers (ASSE) took a tour of Gershow Recycling's scrap metal facility in Medford that was hosted by Gershow's Safety Director, Charles Keeling.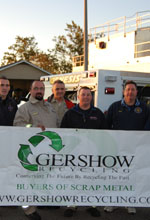 In support of local Fire, Rescue and Emergency Service Technicians, Gershow Recycling donated 32 vehicles to "Gone In Six Hours," a daylong extrication exercise/fundraiser which took place on October 22 at the 4 Towns Training Center in Merrick.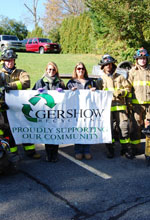 Gershow Recycling donated two vehicles to the Miller Place Fire Department for an extrication exercise the firefighters performed during its Annual Fire Prevention Open House on October 30.