For More News Click Here | May 29, 2013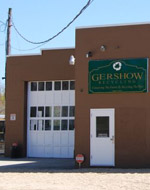 Gershow Recycling has expanded its operations with a ninth location in Riverhead, located at 27 Hubbard Avenue. The new facility will provide convenience for customers in eastern Long Island who will no longer have to drive in westbound traffic in order to recycle their scrap.
Two new commercials have aired to announce the new Riverhead location. Click here to watch the commercials.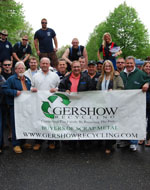 Gershow Recycling donated the use of 30 vehicles for the 6th Annual Chuck Varese Vehicle Extrication Tournament, which was held at the Northport Fire Department's Training Grounds on May 11.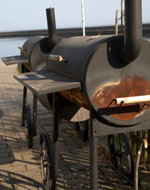 With Memorial Day weekend a few days away, many people are replacing their old barbecue gas grills with new ones. Many parts of the grill can be recycled, including the gas tanks, but there are many safety factors to consider.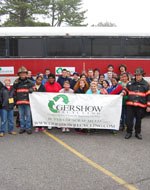 In support of local fire, rescue and emergency medical services crews, Gershow Recycling donated the use of a passenger bus that was used by the Hagerman Fire Department and the South Country Ambulance Corps for a mass casualty drill performed at the fire department's training facility in East Patchogue on April 19.