For More News Click Here | July 30, 2012
Gershow is Now on Facebook and Twitter!
Click the icons below to follow us.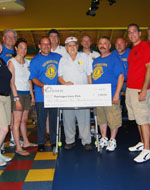 The Patchogue Lions Club held its twelfth annual "Christmas in June" event on June 21 at Boomer's Family Fun Center in Medford. For the seventh consecutive year, as part of its...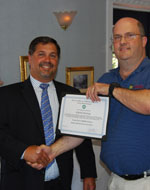 Gershow Recycling's Safety Director, Charles Keeling was named Safety Professional of the Year by the Long Island chapter of the American Society of Safety Engineers (LI ASSE).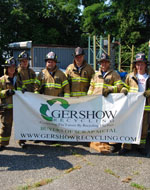 In support of local Fire, Rescue and Emergency Medical Services crews, Gershow Recycling donated two vehicles to the Hauppauge Fire Department for an extrication exercise the...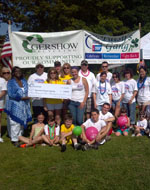 On June 16-17, employees at Gershow Recycling and members of "Patsy's Gang" took part in the American Cancer Society's Relay for Life at Sayville Middle School. Gershow donated $2,500 in joining Patsy's Gang to raise over $7,000 to support the...


The Long Island Press is currently accepting nominations for its "Best of L.I. 2013." To nominate Gershow Recycling for "Best Green Business," click here, scroll down to "Best Green Business" and type in Gershow Recycling, Multiple Locations. Deadline is August 31.