For More News Click Here | January 25, 2013
Gershow is Now on Facebook and Twitter!
Click the icons below to follow us.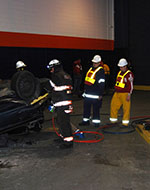 In support of local fire departments, Gershow Recycling is donating 12 vehicles to be used in a two-day extrication competition at the 2013 Long Island Fire, Rescue & EMS Mega Show.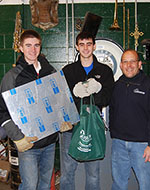 To support local high school robotics teams participating in School-Business Partnerships of Long Island, Inc.'s (SBPLI) upcoming Long Island FIRST (For Inspiration and Recognition of Science and Technology) Robotics ...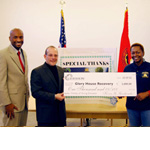 This Week Newspapers featured Gershow Recycling's $1,000 donation to Glory House Recovery, Inc. to purchase toys for children in need and those affected by Hurricane Sandy.


Gershow Recycling has announced that it is providing three $1,000 scholarships to graduating high school seniors from the Brookhaven area. This year, Gershow will offer a one-time, $1,000 scholarship to a graduating senior from Patchogue-Medford High School, Bellport High School and Longwood High School. Students must pursue a degree in engineering or environmental sciences when entering college in order to be eligible for the scholarship.