For More News Click Here | August 22, 2013
Be sure to nominate Gershow Recycling for Long Island Press' "Best of LI 2014"! Click here and, under Green Business, type in Gershow Recycling, Multiple Locations. Nominations are being accepted until August 31.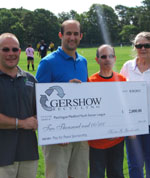 Gershow Recycling sponsored and donated $2,000 to help defray the costs of putting on the fifth annual Play for Peace/Jugando Por La Paz Soccer Tournament, which was held August 10 at the Patchogue...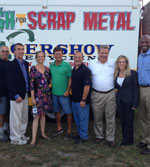 In support of the local community, Gershow Recycling recently sponsored and participated in the 30th annual National Night Out event on August 6 at Cow Meadow Park in Freeport.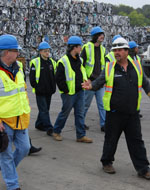 By Charles Keeling, Safety Director
From time to time, we have all seen the news about a worker or a resident, who was injured or killed at home or on the job. Some of these reports state that the person is "lucky" to be alive after an...