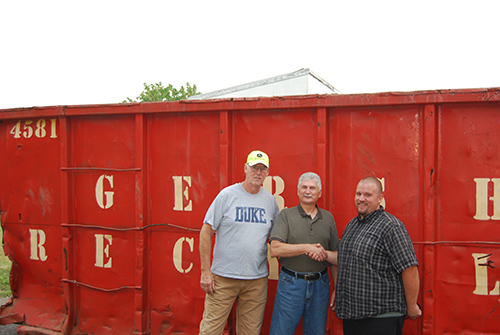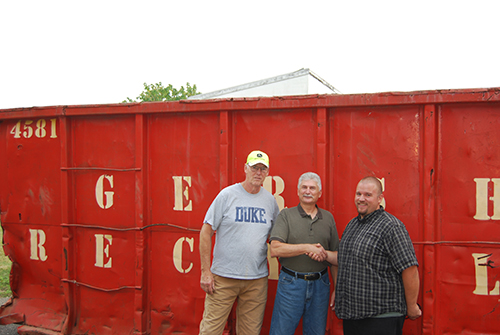 Over the past year, Gershow Recycling has been providing scrap metal containers to the Tesla Science Center at Wardenclyffe as part of its efforts to assist the non-profit organization remediate the historic site that was owned by the famous scientist and inventor, Nikola Tesla. During that period, more than 23.5 tons of scrap metal has been removed. The funds paid by Gershow are helping the organization to continue its mission of converting the property and the buildings into a regional science center.
The 16 acre property consists of a group of buildings, including a former residence, Tesla's laboratory, waste water treatment plant, administration building and several warehouse buildings. Plans for the site include the Tesla Museum, innovation center, classrooms to host community and school workshops, visitor's center and presentation facilities. Plans for the site include an innovation center for startup companies to help launch their businesses, classrooms to host community workshops in the scientific and medical fields and a visitor's center.
Mr. Tesla purchased the property at the turn of the 20th century. In 1901, he built a laboratory he called Wardenclyffe. The lab was designed by his friend, architect Stanford White, who also designed for Mr. Tesla a huge tower to be used to transmit signals worldwide. Tesla's original laboratory building still stands but the 187-foot tower was demolished in 1917. The Boldt family, who owned the Waldorf-Astoria Hotel, ordered the tower's demolition.
In 1939, the site became the home of Peerless Photo Products, a photo processing plant. Agfa-Gevaert, Inc. — at the time a division of the Bayer Corporation — bought the company in 1969 and took over operations. In 1987, the company ceased operations and closed its doors at the Wardenclyffe site.
In August 2012, The Tesla Science Center at Wardenclyffe joined Internet cartoonist Matt Inman of TheOatmeal.com to launch a Web-based fundraising campaign to help raise funds to purchase the property. The campaign yielded $1.37 million and, in May 2013, TSC was able to buy the property. One month later, the organization reached out to Gershow as part of the cleanup effort.
"Gershow Recycling is proud to be part of the cleanup effort of one of Long Island's historical sites," said Gershow President Kevin Gershowitz. "We are looking forward to seeing this property become a thriving center for scientific education and innovation, which will help carry on the legacy of Nikola Tesla."