For nearly a decade, Gershow Recycling has opened its Medford facility to local FIRST® (For Inspiration and Recognition of Science and Technology) Long Island robotics teams, including coaches, students and their parents, to enable the teams to collect aluminum scrap metal. The team members will use the aluminum to help them build a 120-pound robot, which will be used during the upcoming FIRST Long Island Regional FIRST Robotics Competition, presented by School-Business Partnerships of Long Island, Inc. (SBPLI).
Sixteen local robotics teams benefitted from the donation event, which took place on December 9, 2017. Following the 2018 FIRST Robotics Competition kick-off that took place on Saturday, January 6 at Stony Brook University, each of the teams now has six weeks to construct the robot and prepare for the upcoming competition, dubbed FIRST® POWERUPSM.
Pictured with Gershow Manager Jonathan Abrams are several of the teams and coaches that participated.
Bridgehampton High School: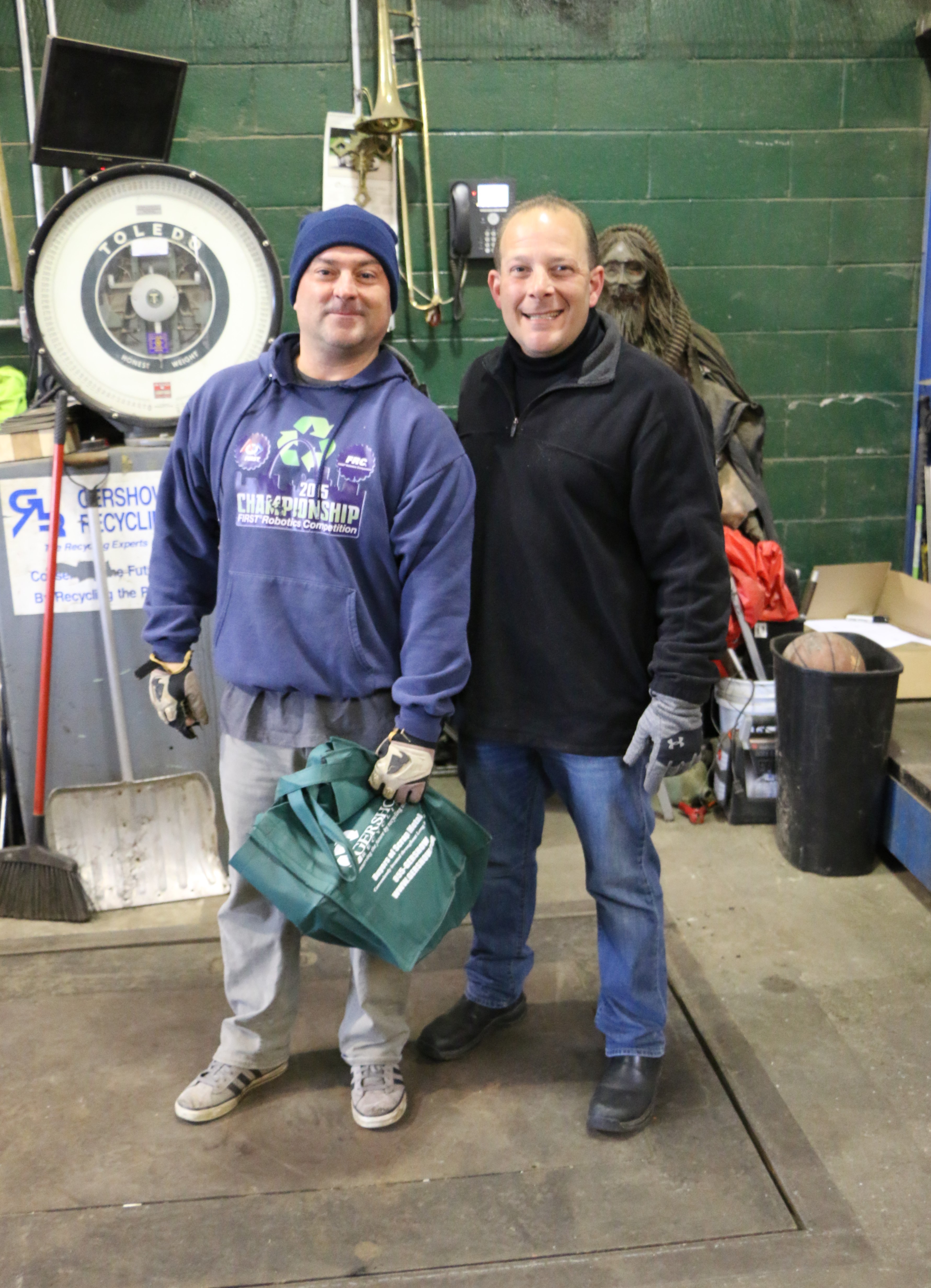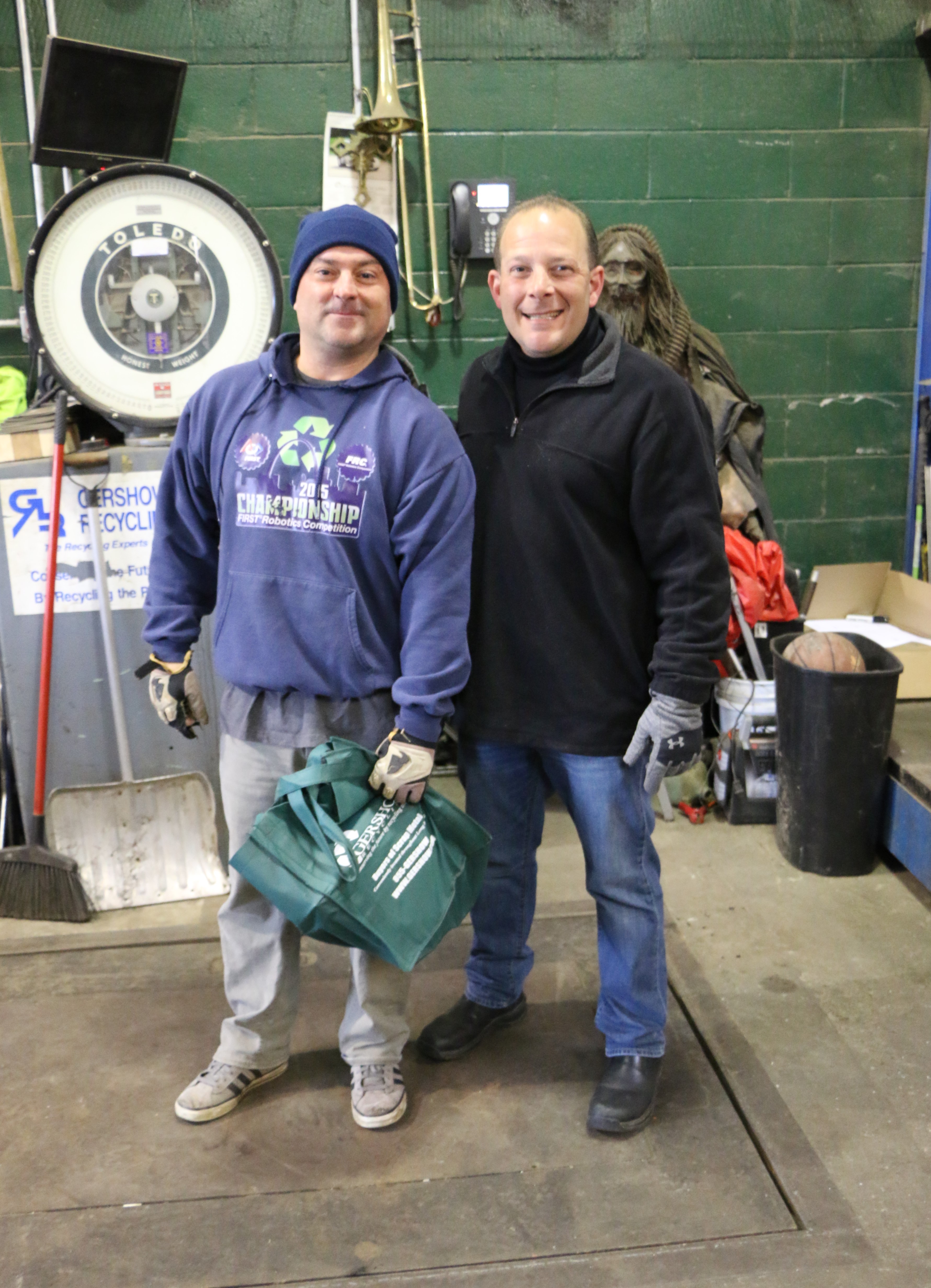 Bridgehampton High School Coach Ken Giosi
Half Hollow Hills High School: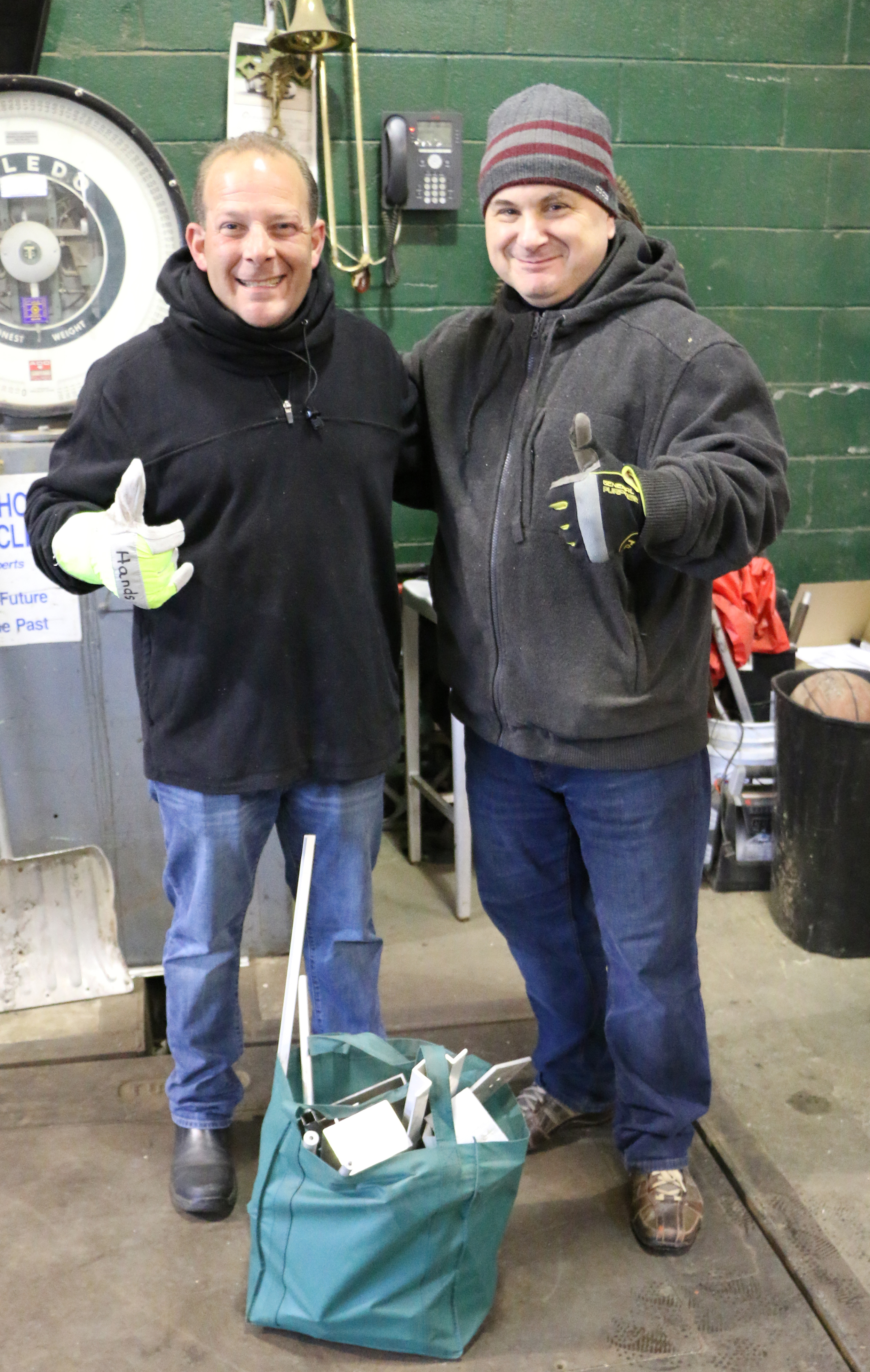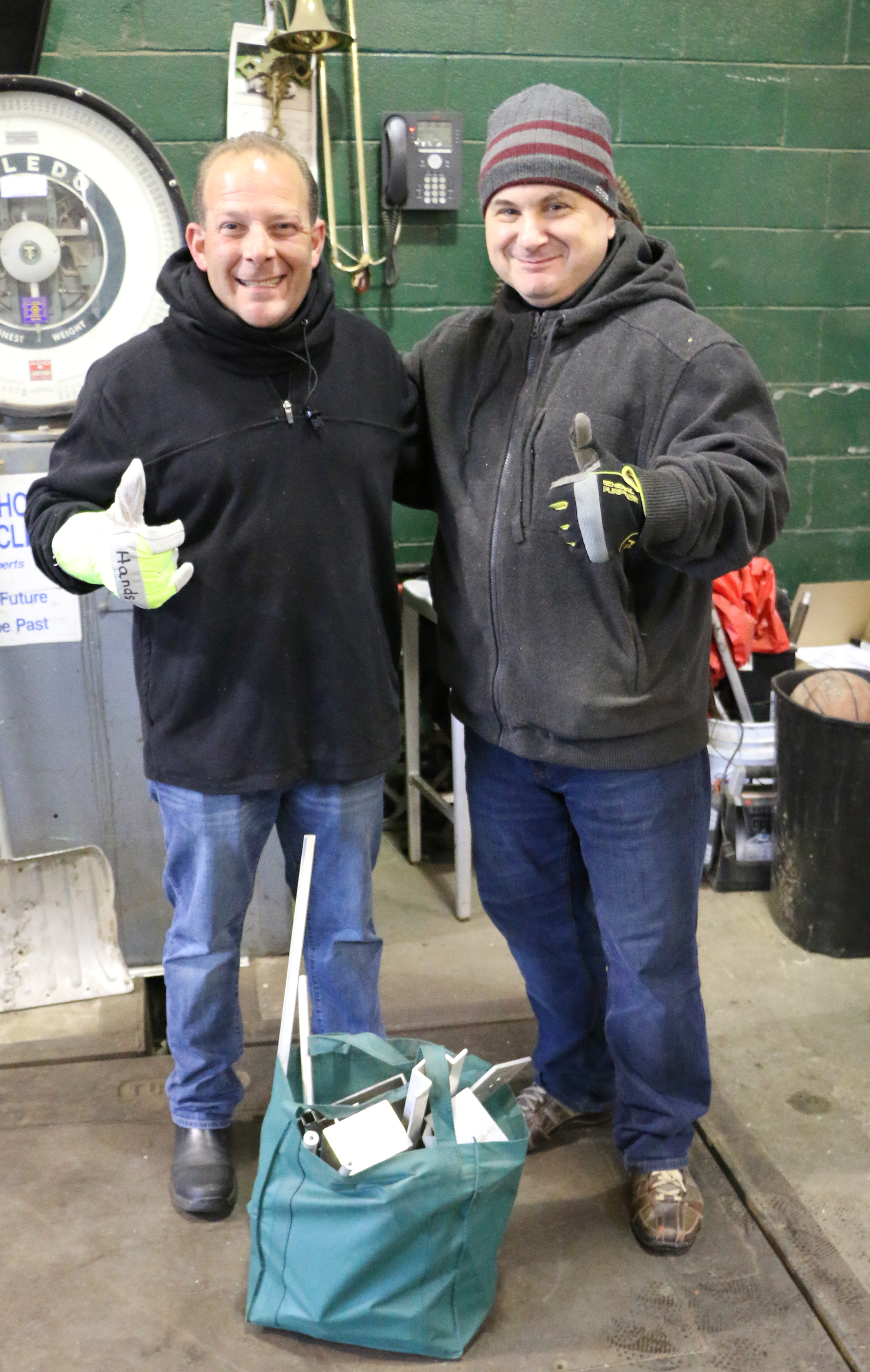 Half Hollow Hills Parent Mentor Yury Wolf-Sonkin
Hauppauge High School: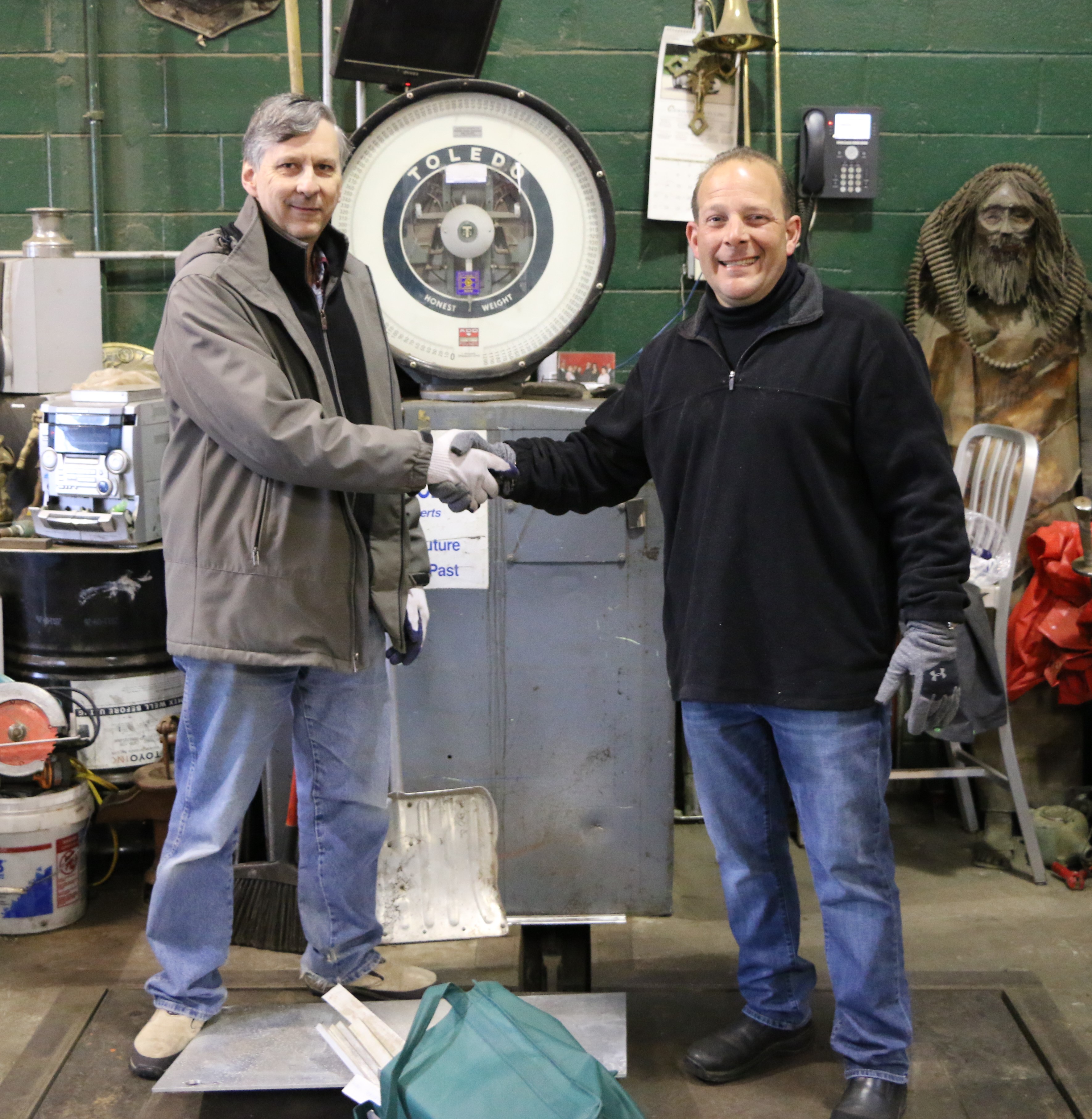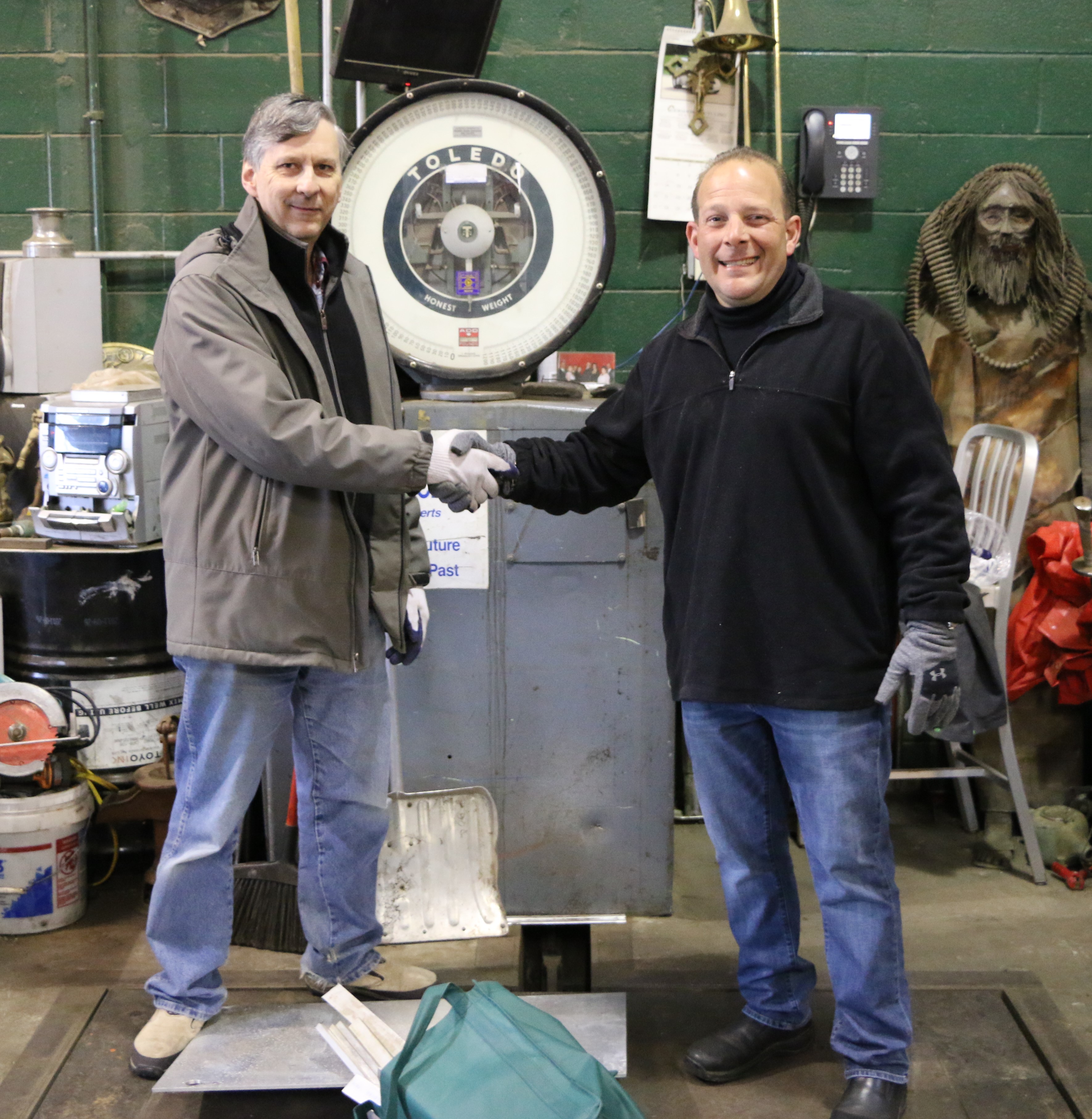 Hauppauge Coach Mark McLeod
Kings Park High School High School: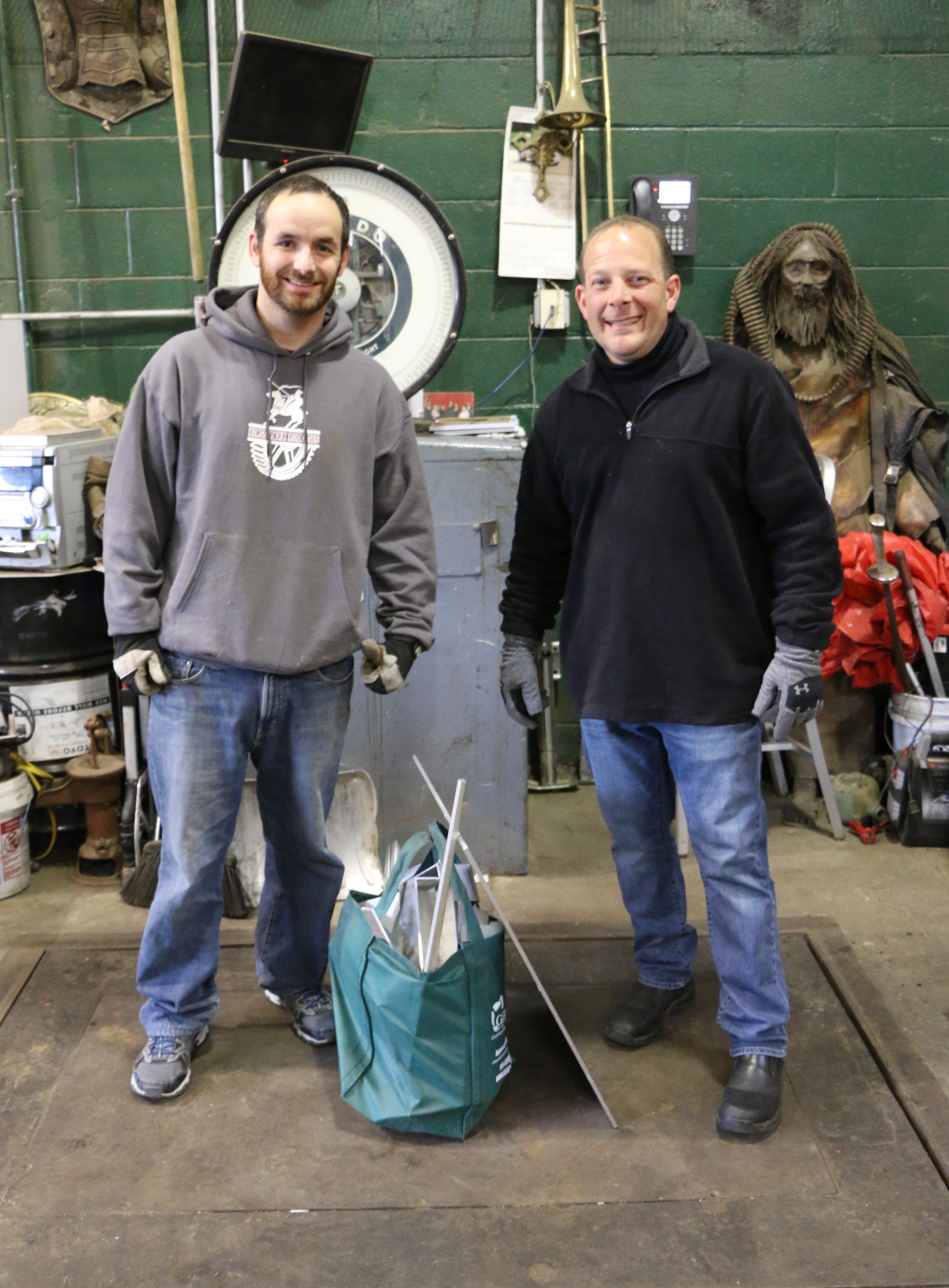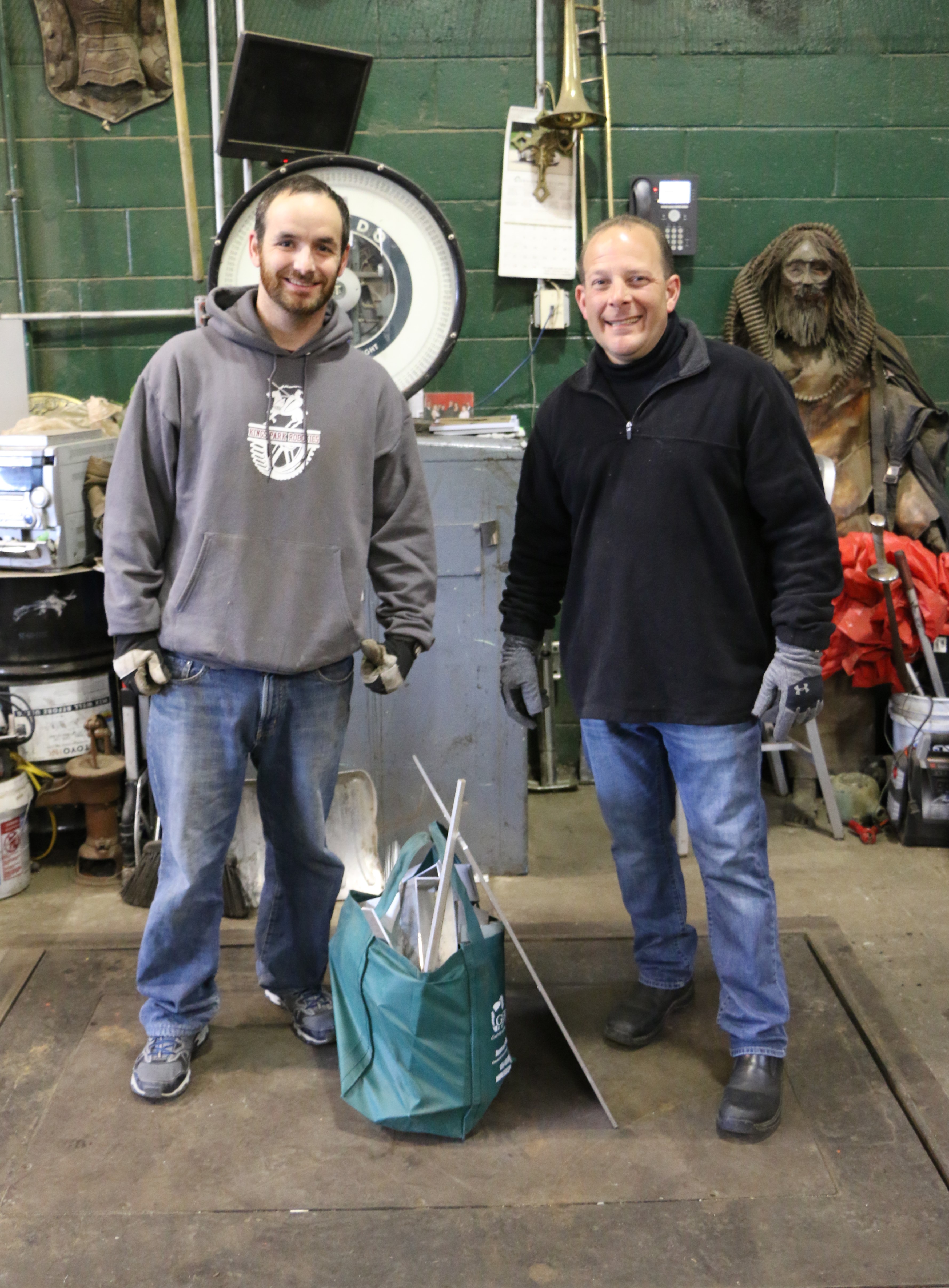 Kings Park Coach Kevin Hutchins
Longwood High School: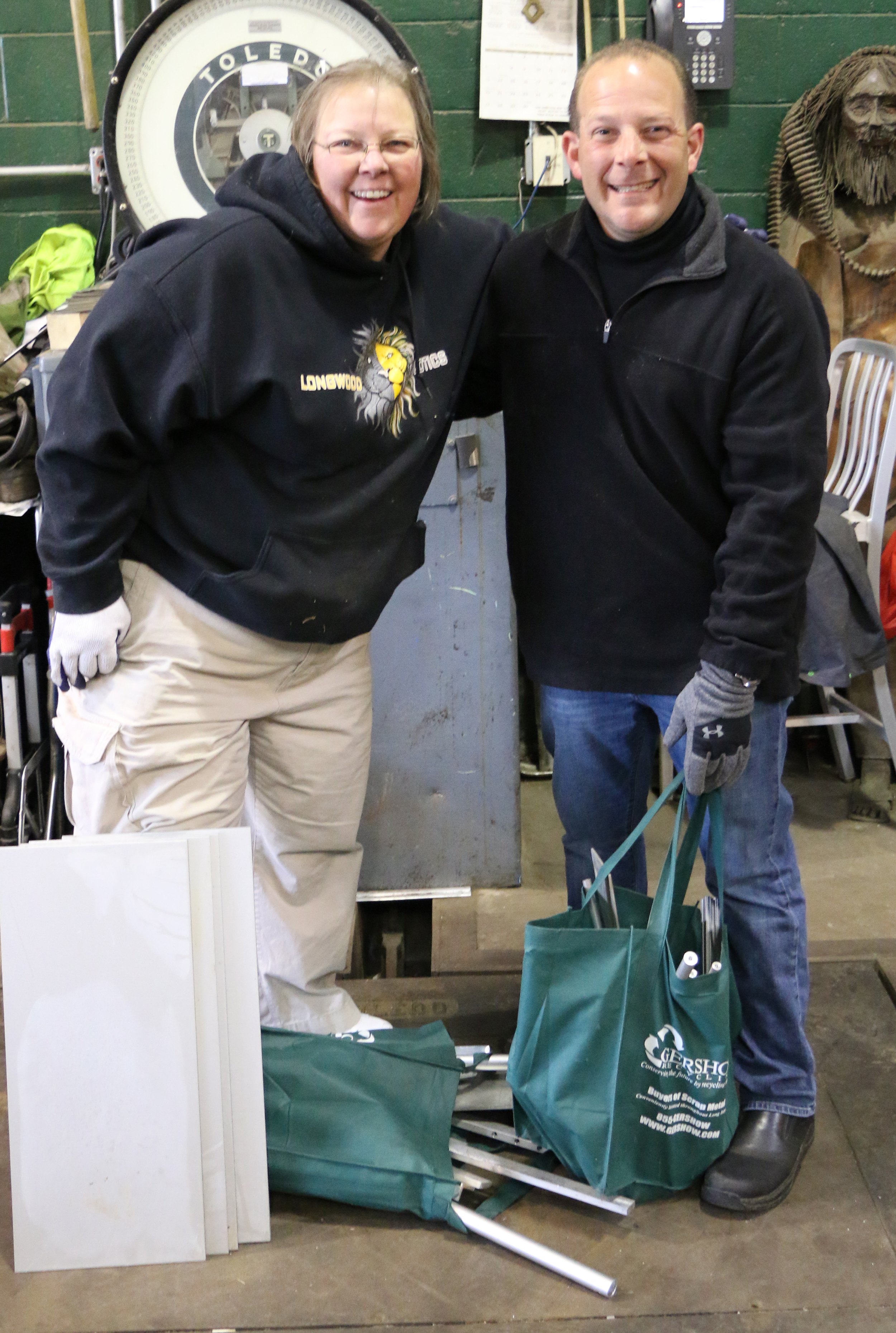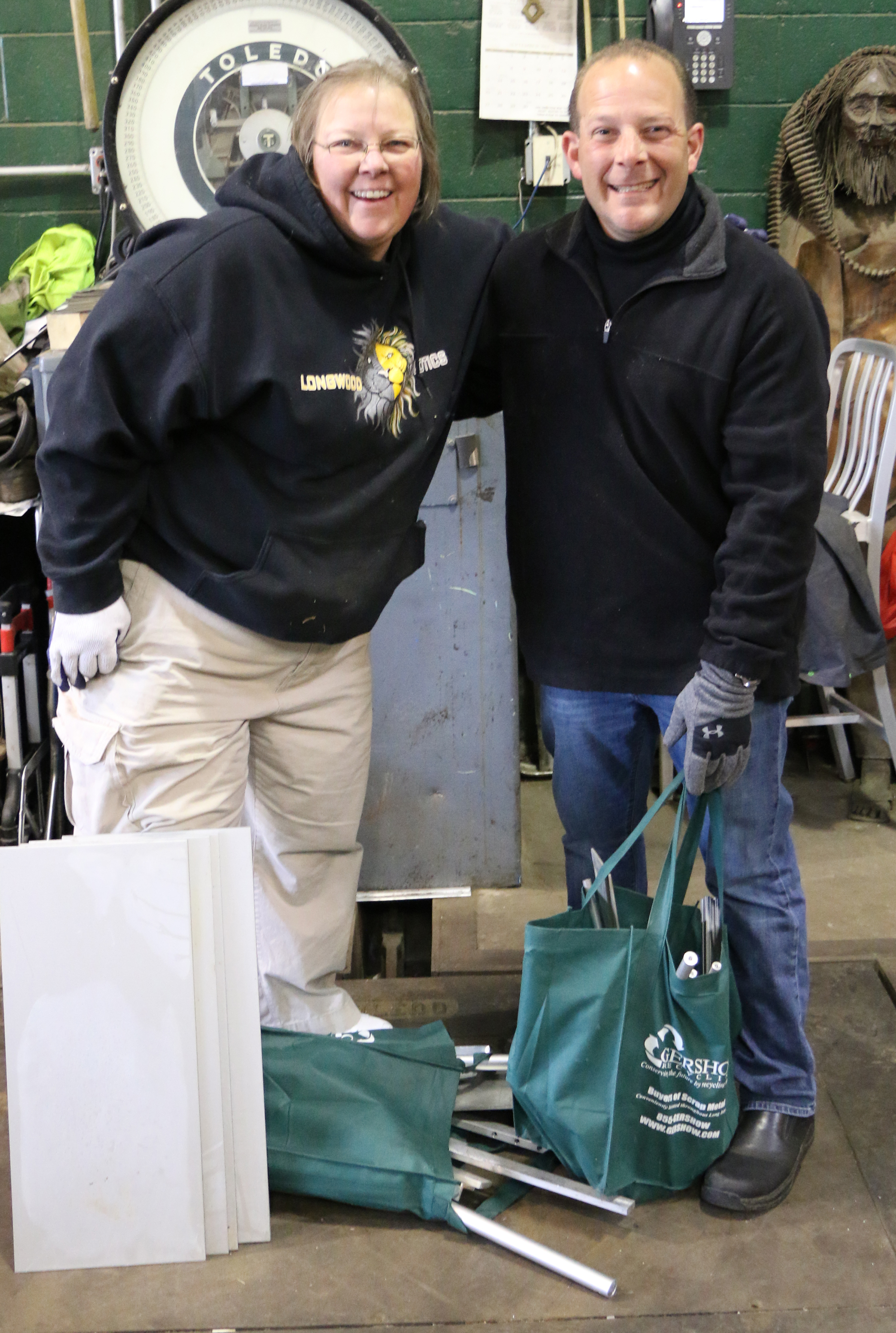 Longwood Coach Debbie Lang
Miller Place High School: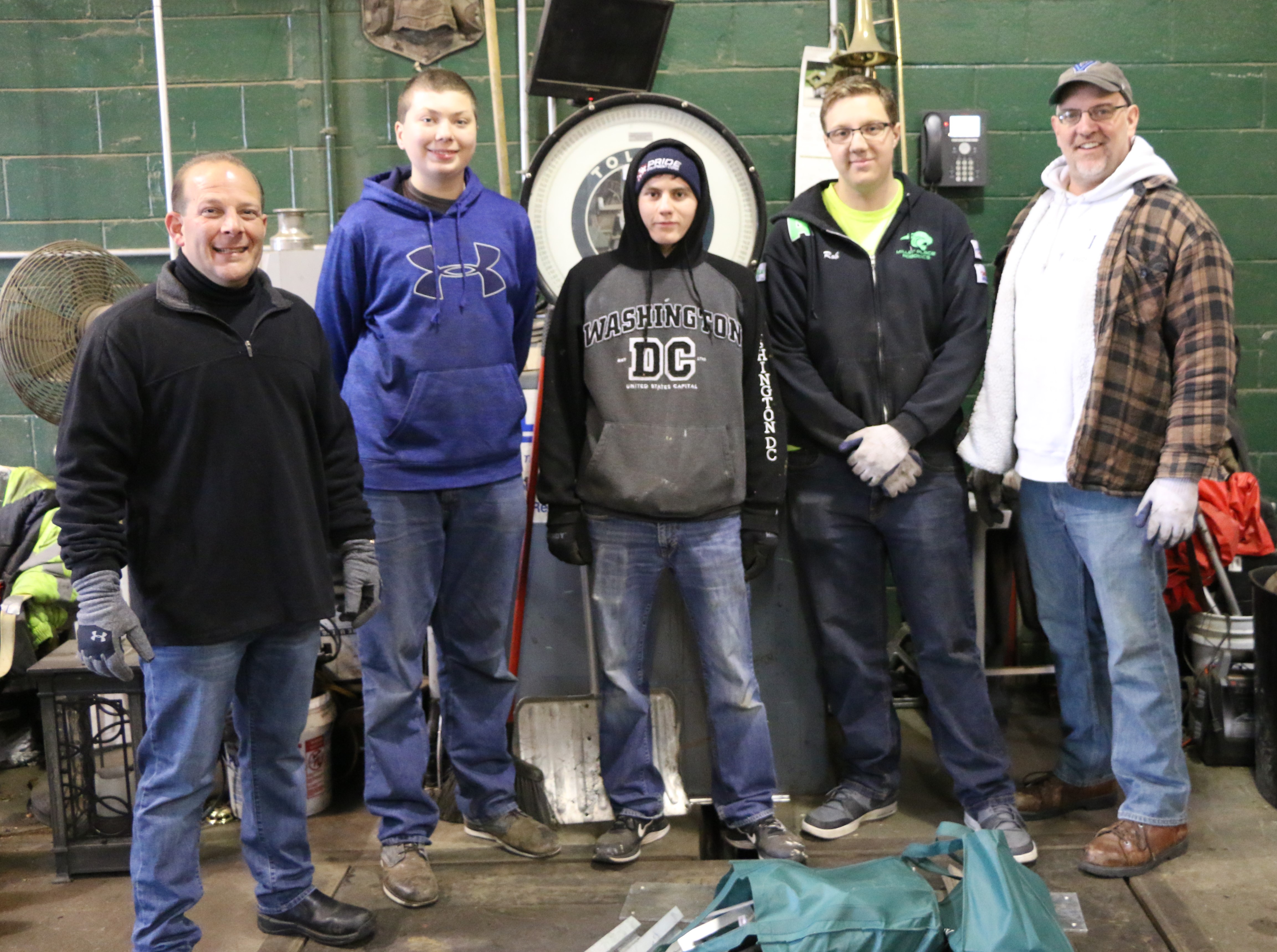 Miller Place Team Members Charlie Rock and Brandon Novak with Team Mentors Rob Lipori and Mike Arnold
Mineola High School: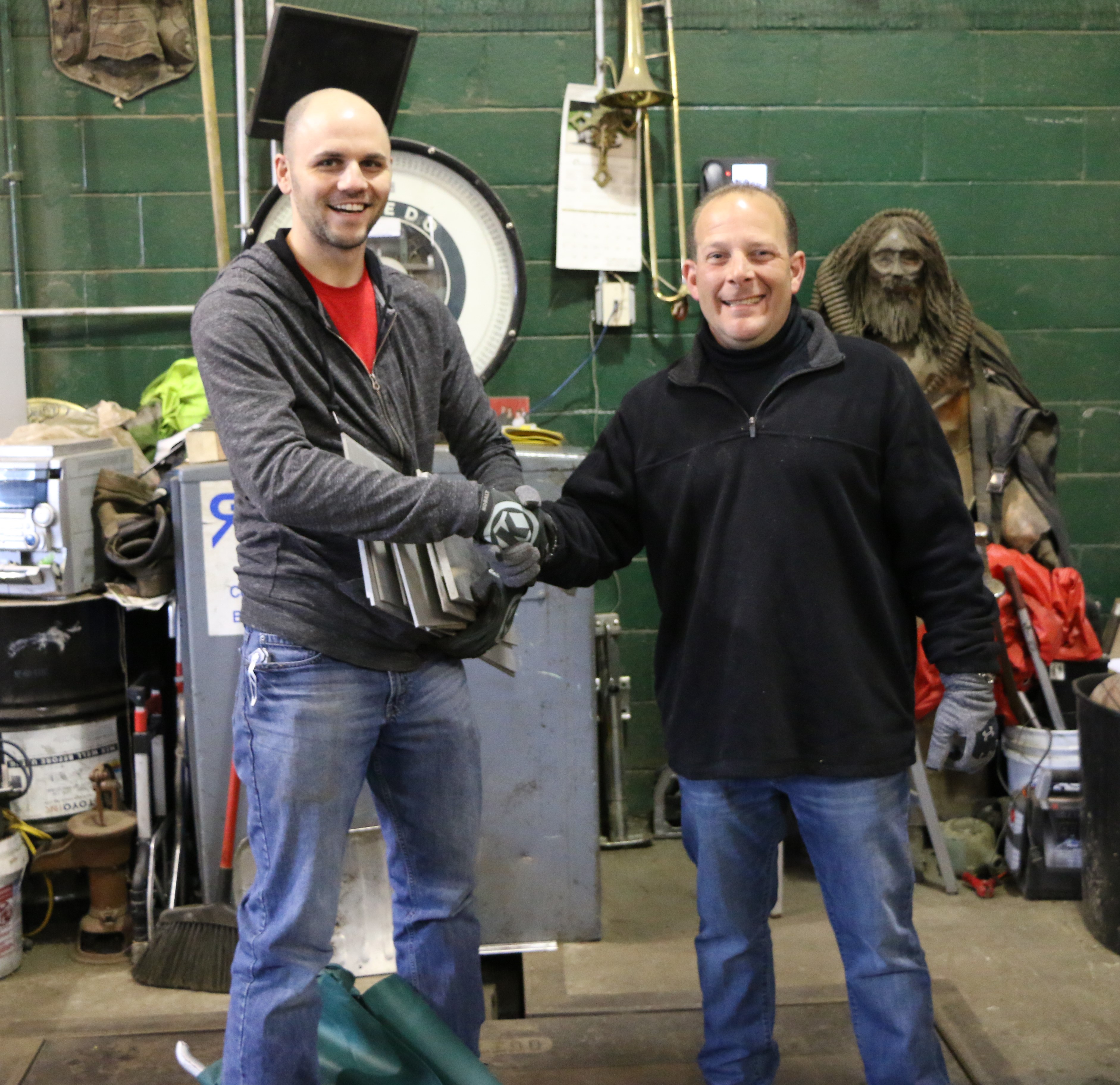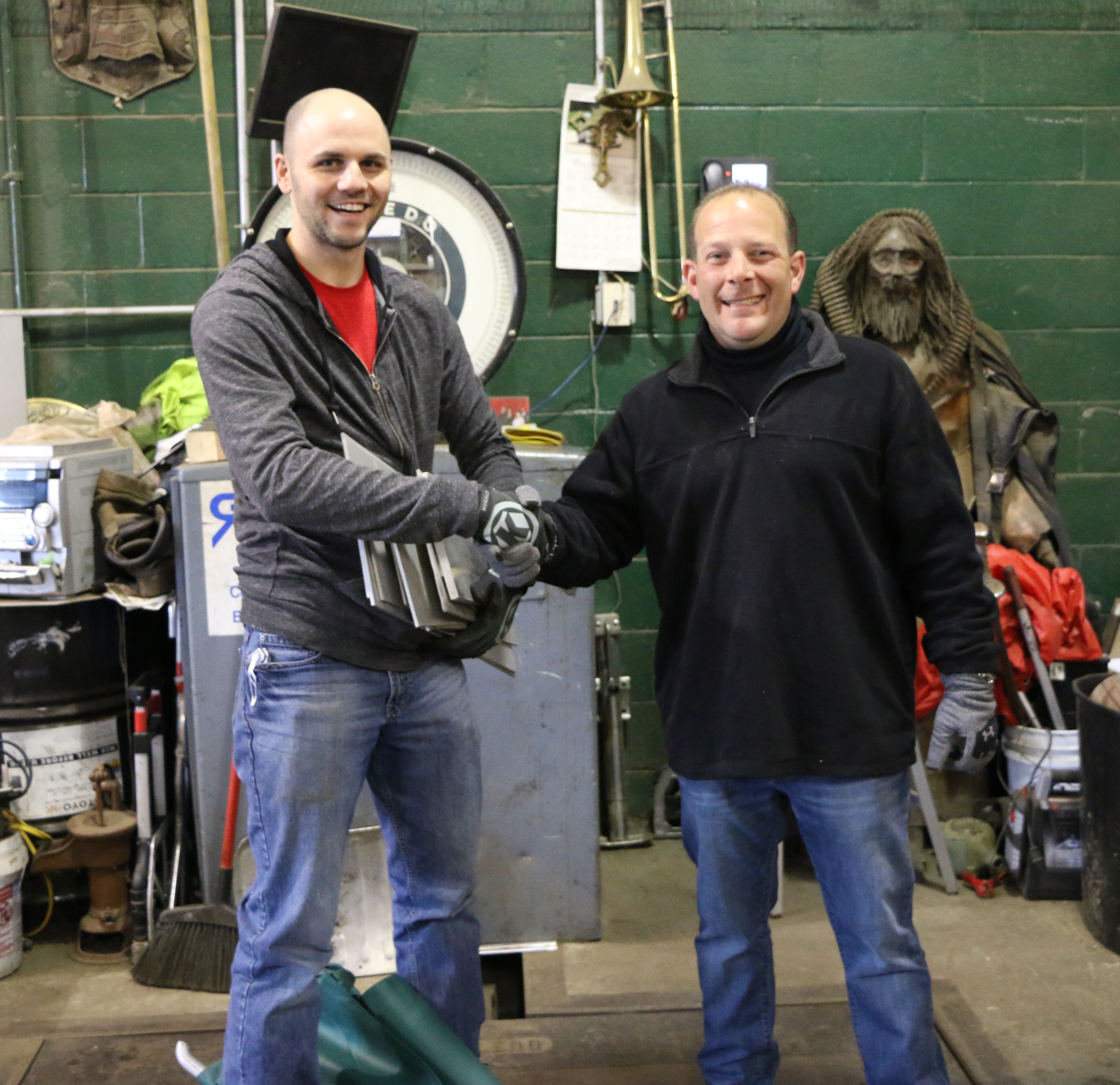 Mineola Coach Andrew Woolsey
North Shore High School: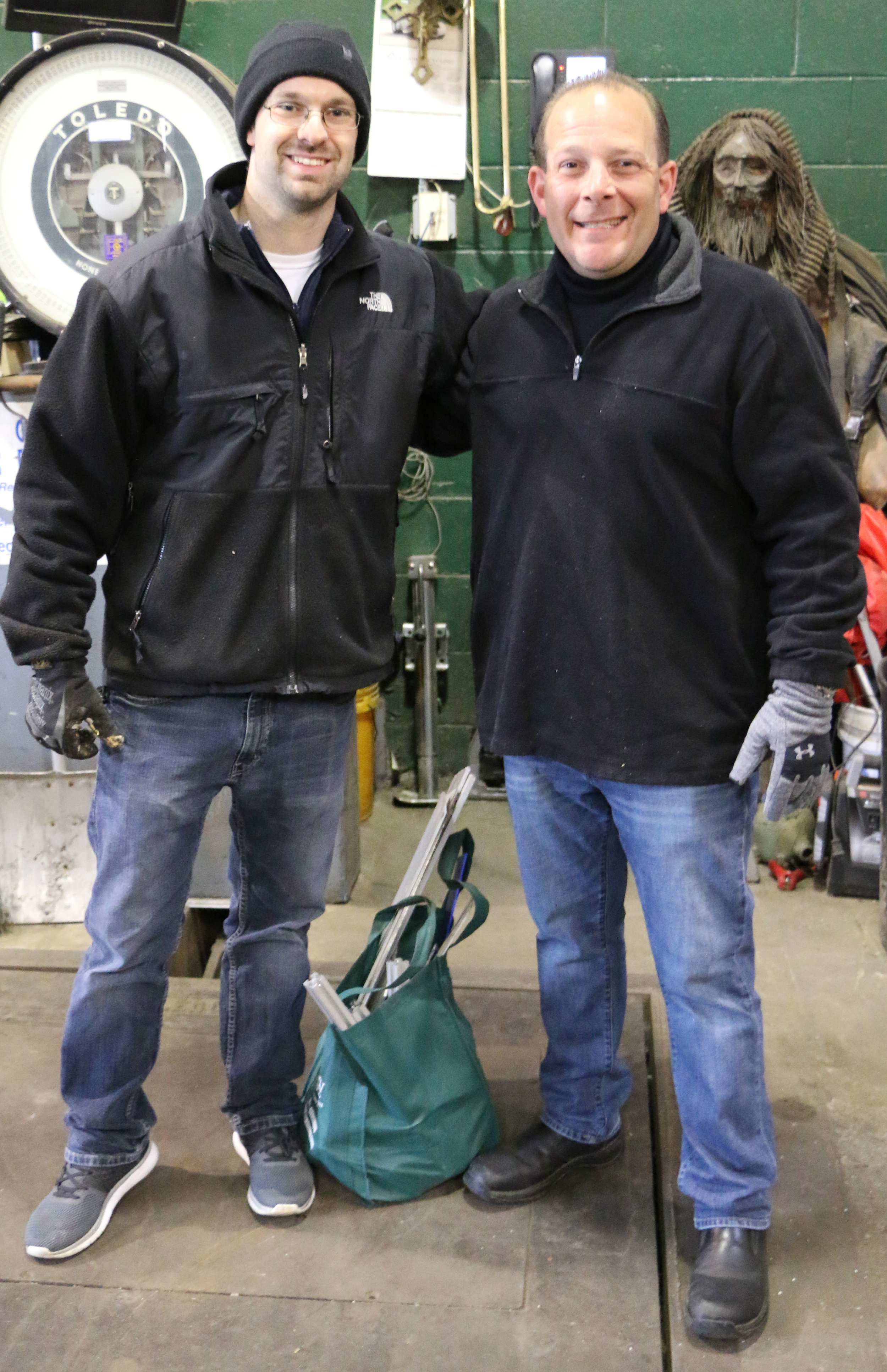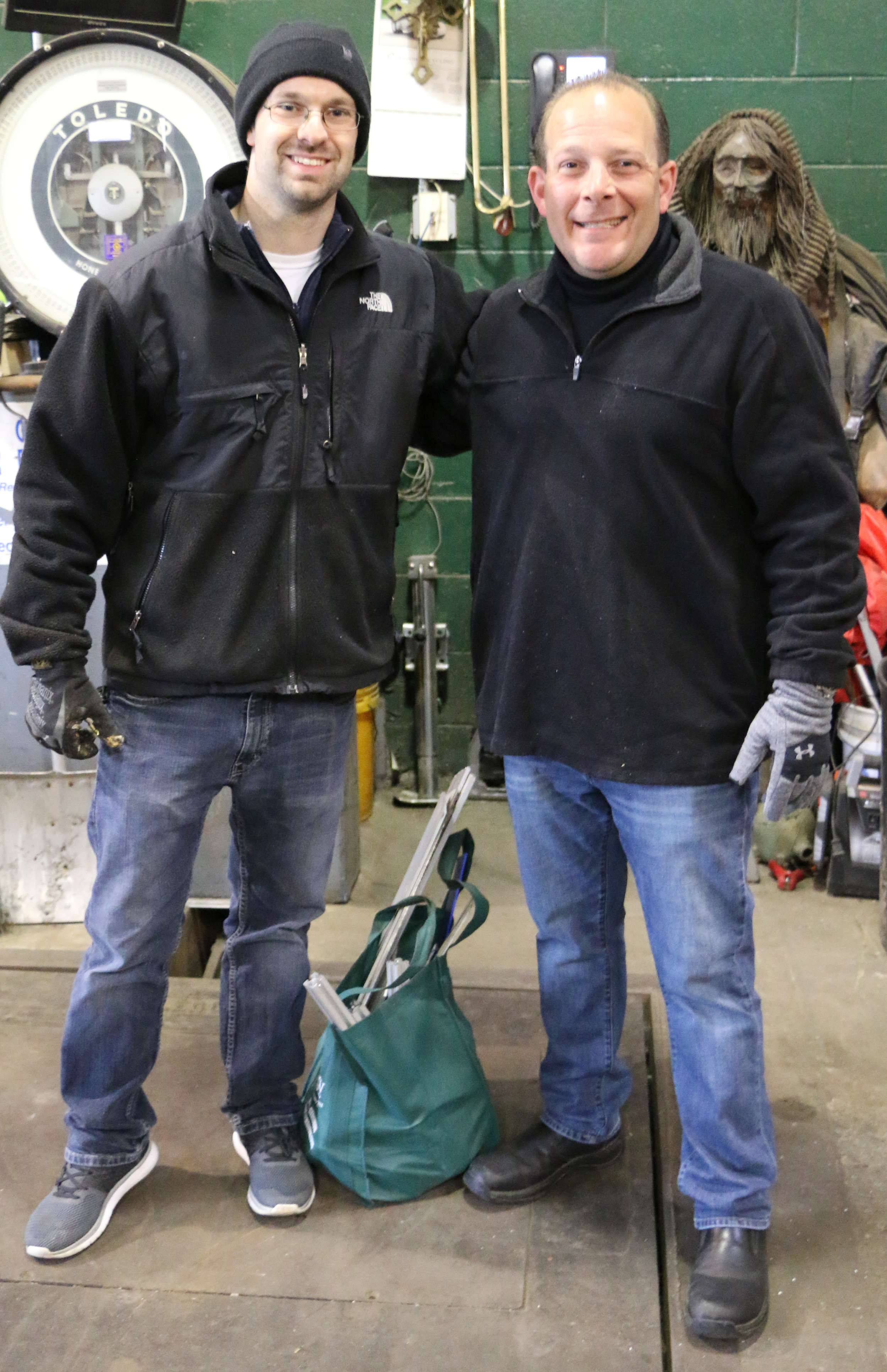 North Shore Coach Stephen Peroni
Patchogue-Medford High School: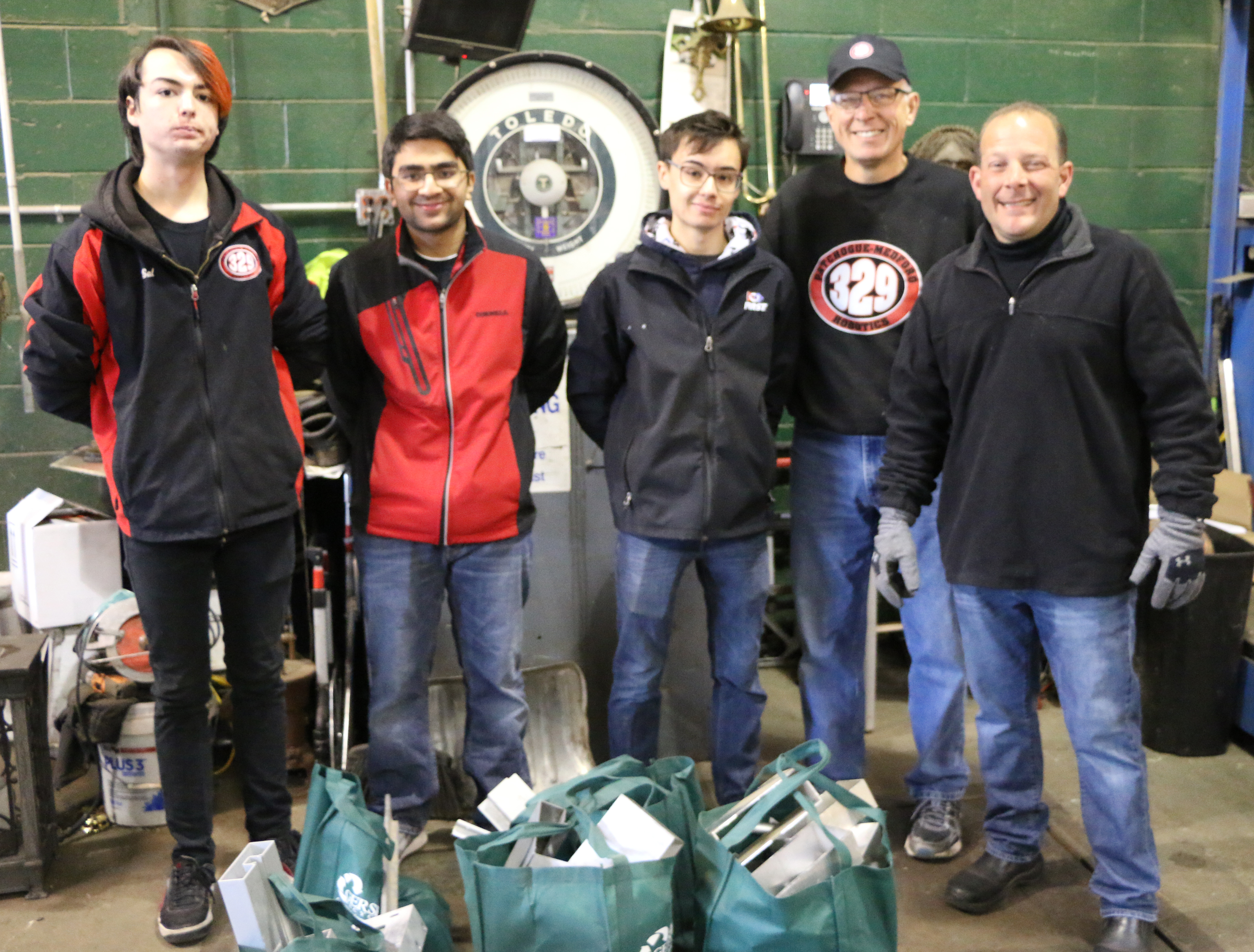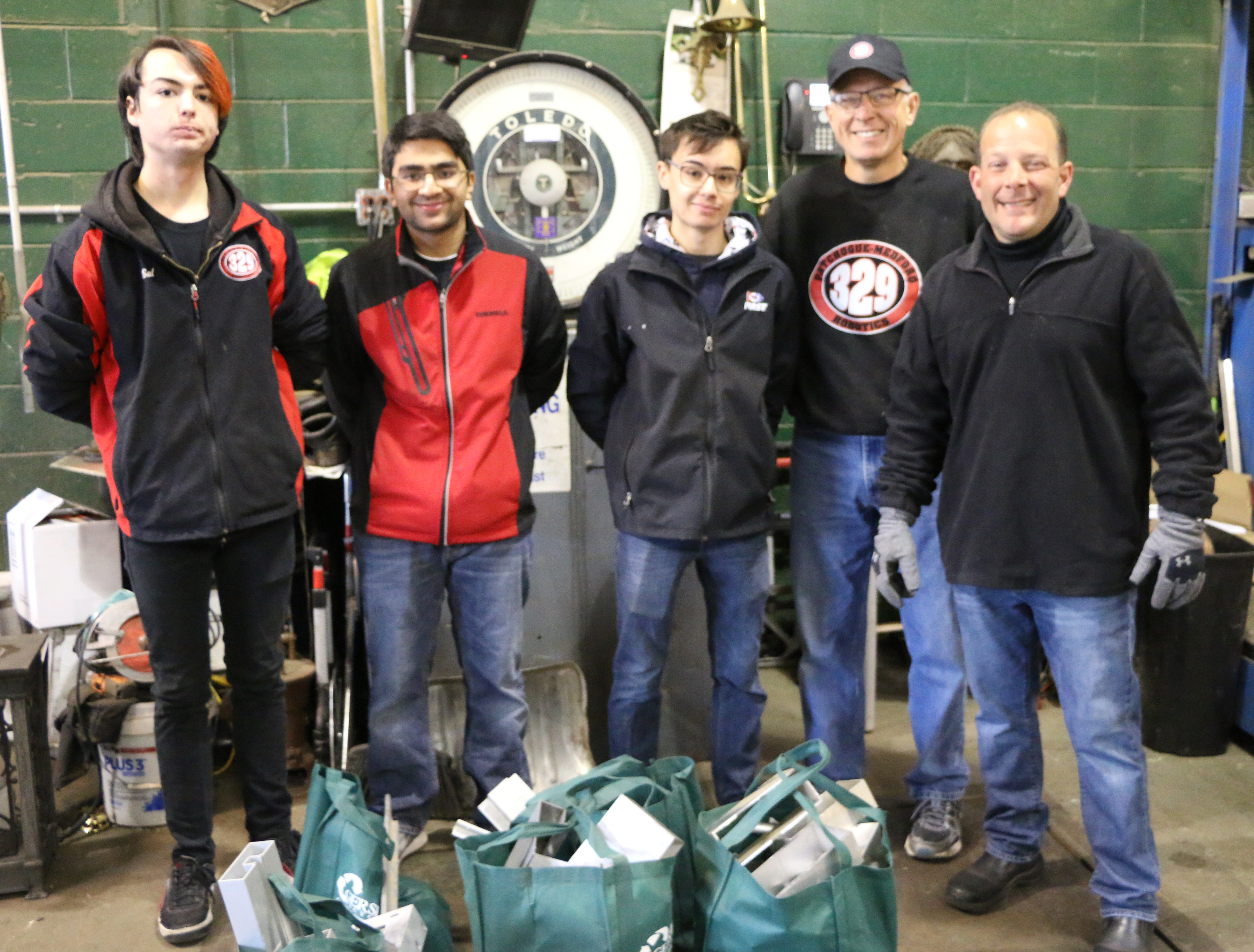 Patchogue-Medford Team Members Sal Guadagna, Jay Ahir, and Jarrett King with Team Coach Kevin Ray
Plainview-Old Bethpage High School: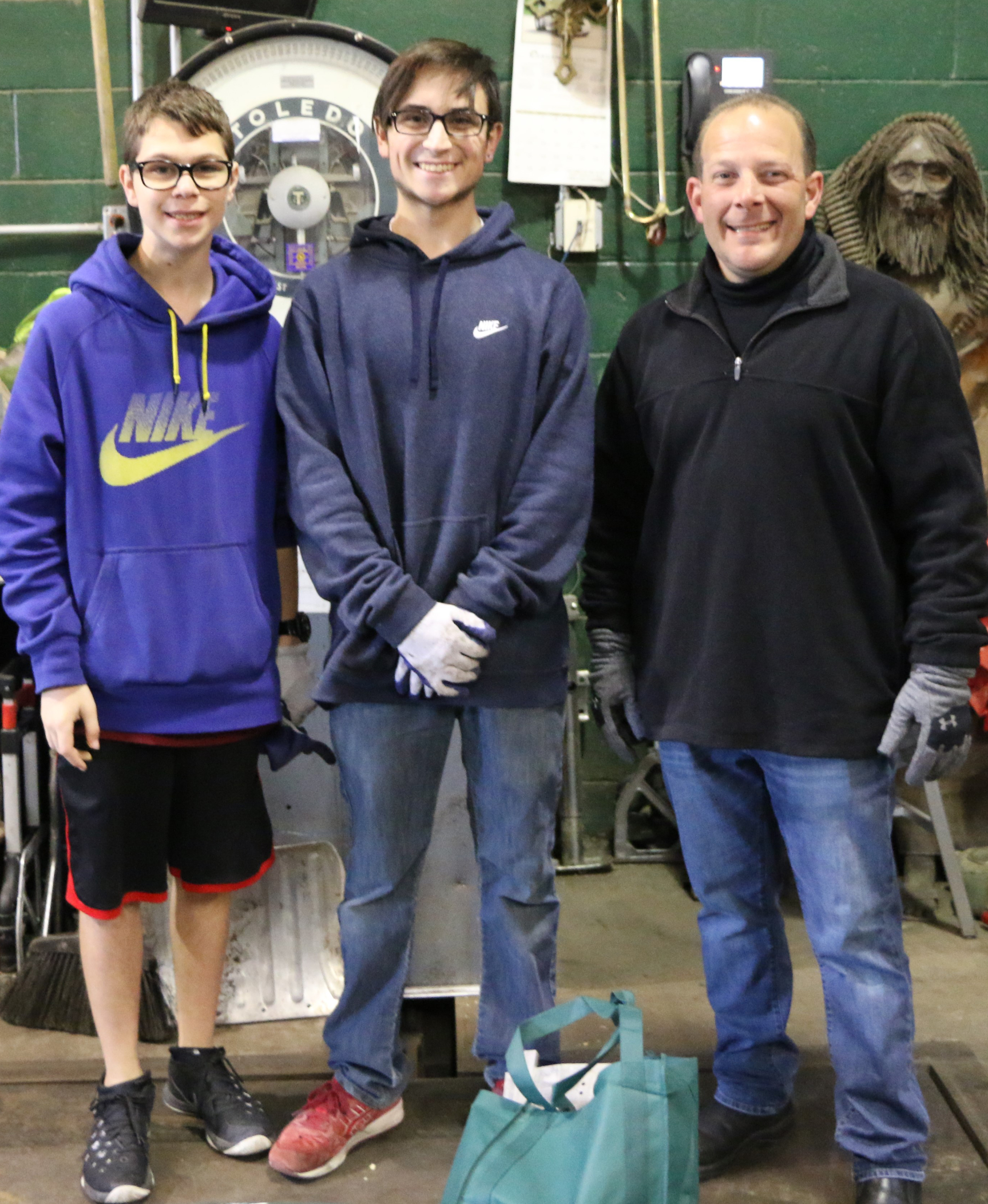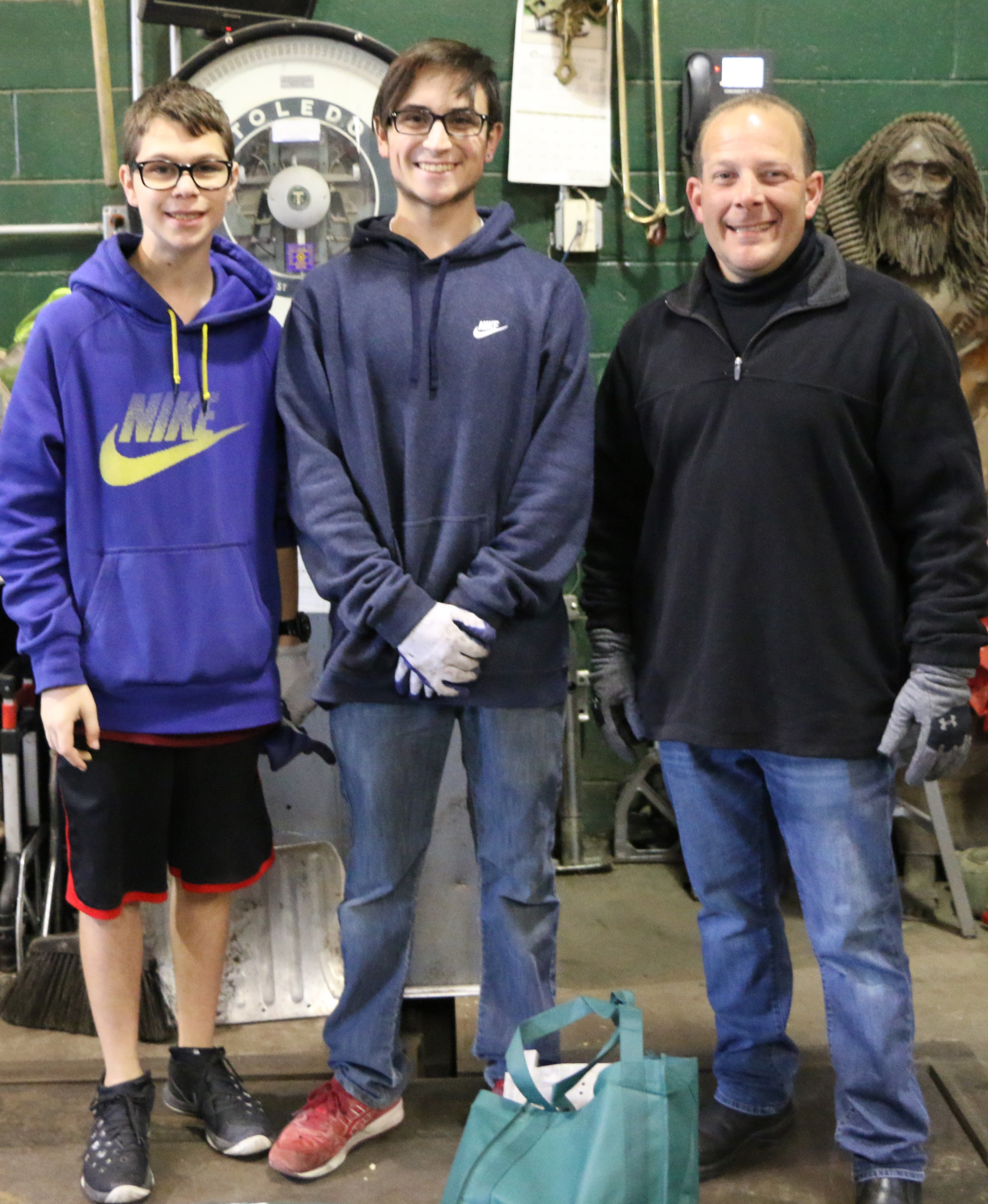 Plainview-Old Bethpage Team Members Max Oppenheim and Jake Shulroff
Townsend Harris High School: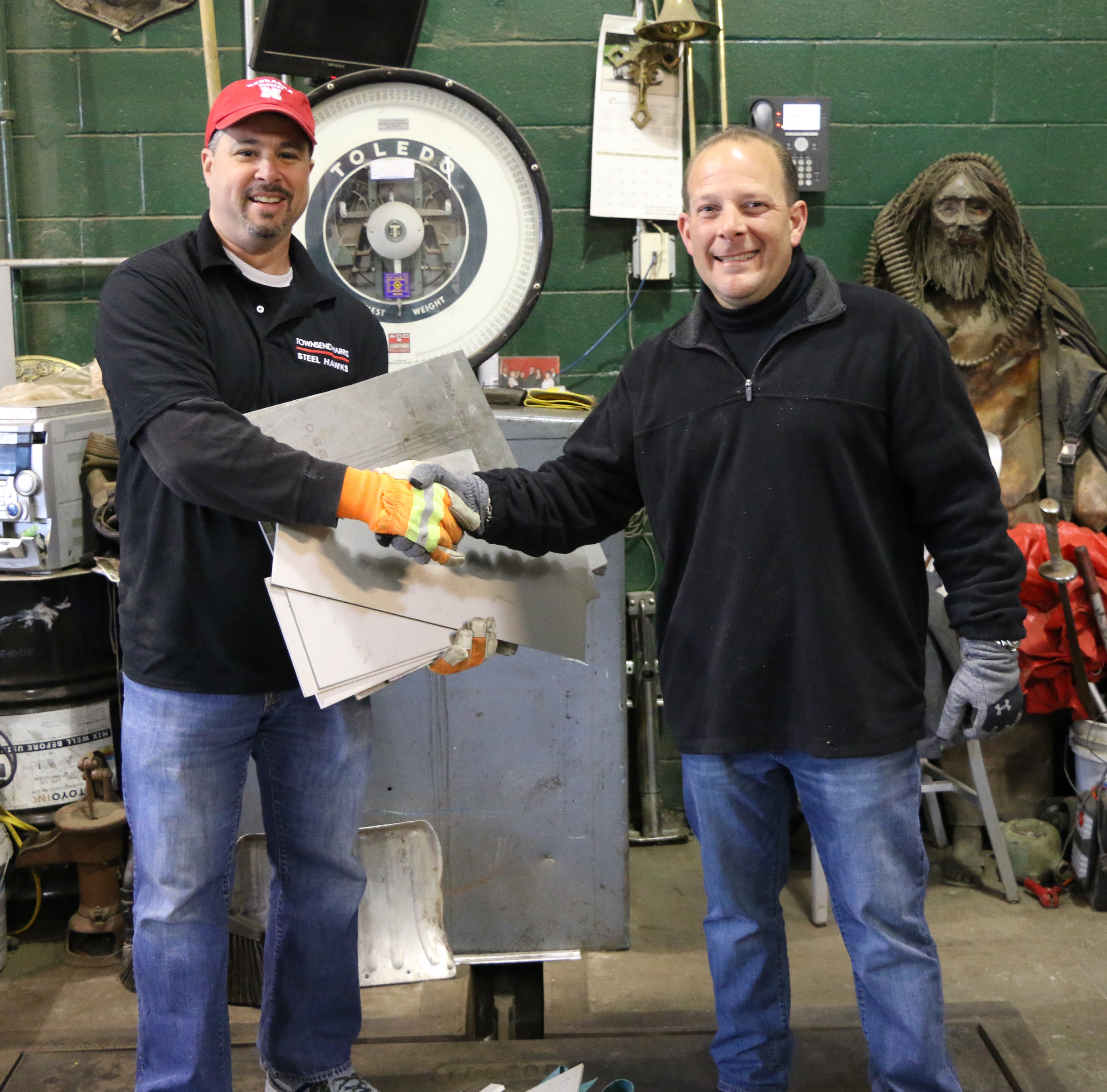 Townsend Harris Coach Joel Heitman
Ward Melville High School: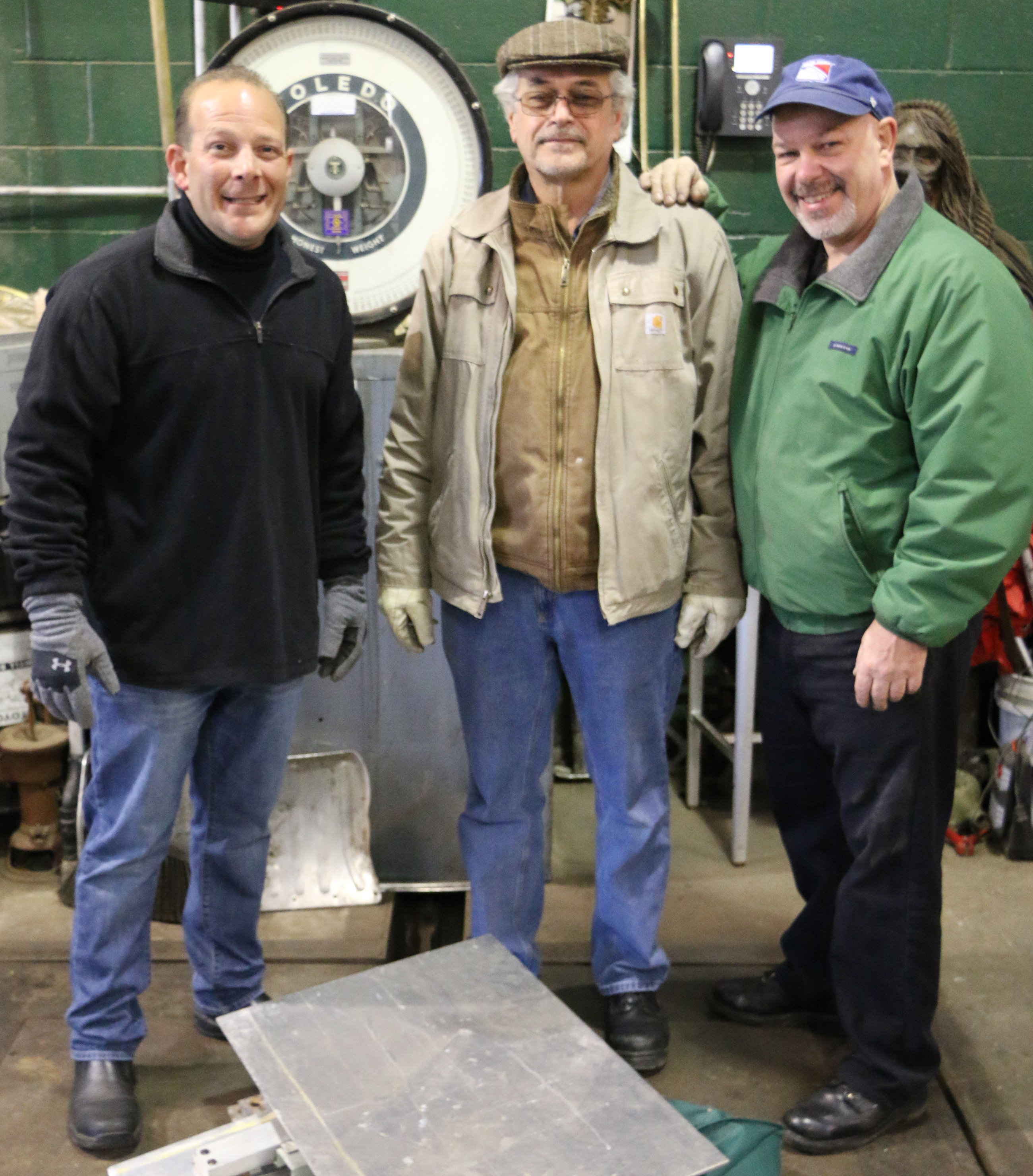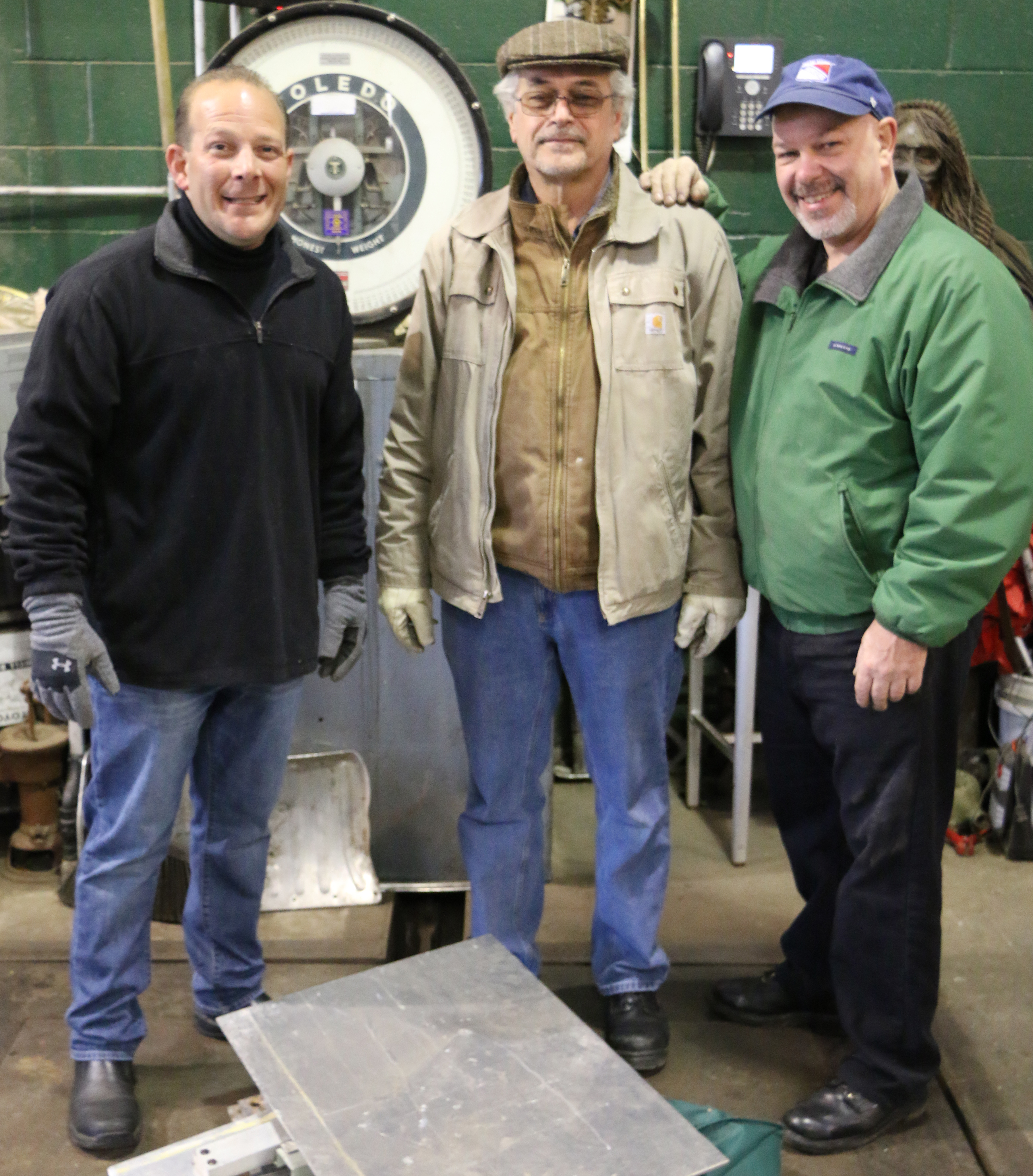 Ward Melville Coaches John Williams and Steve Rogers
Westhampton Beach High School: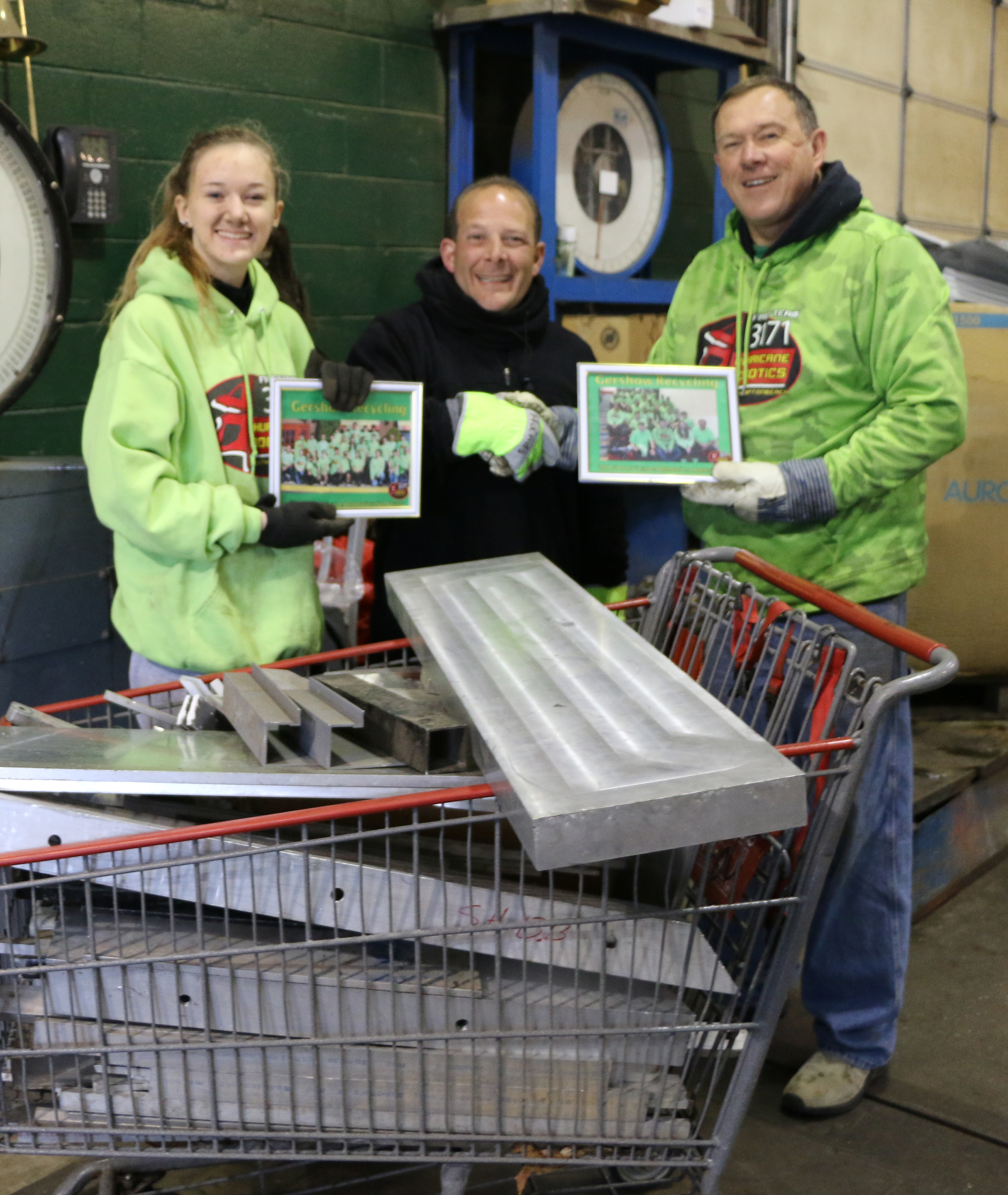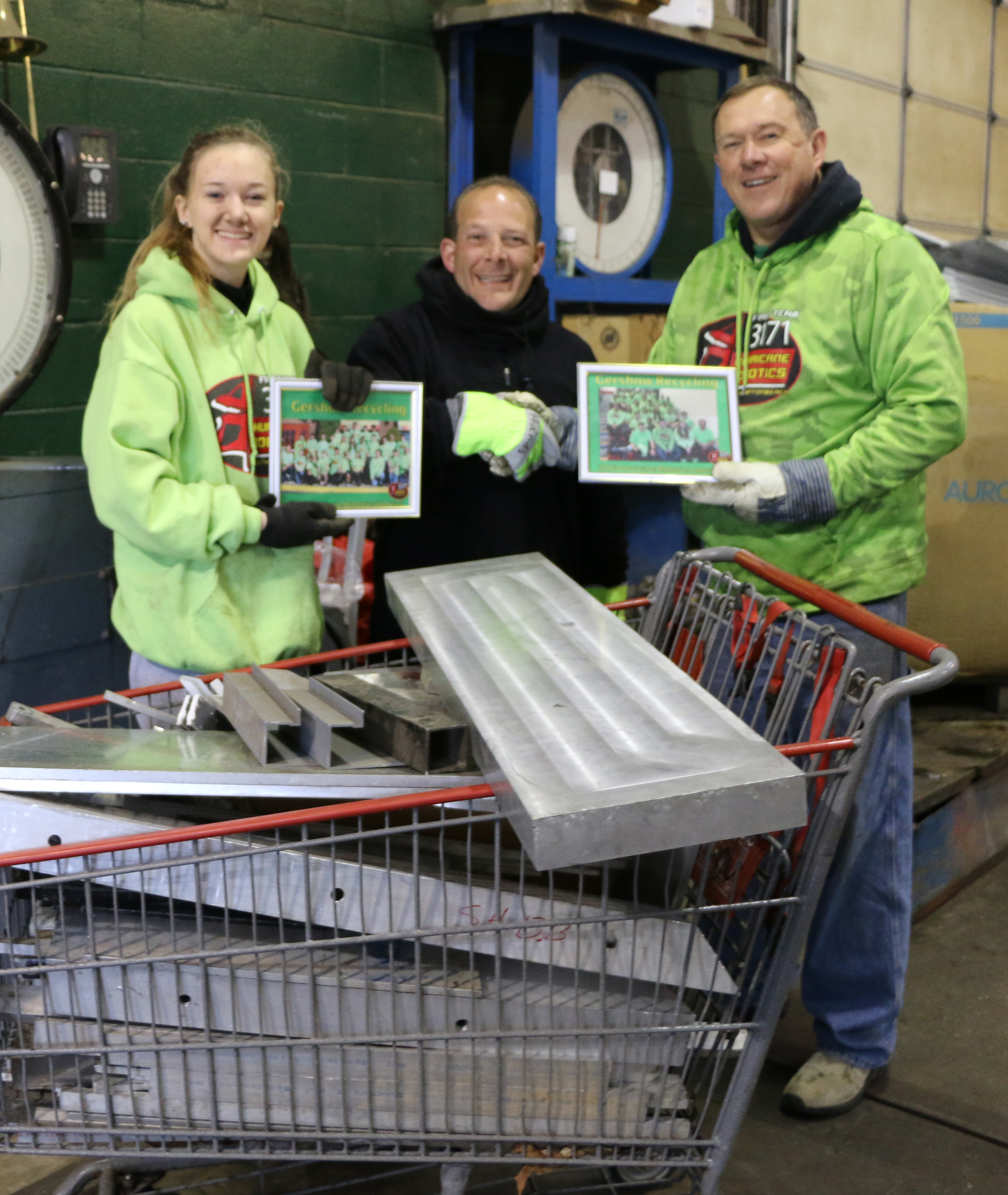 Westhampton Beach Coach Tony Kryl and his daughter, Michelle Kryl