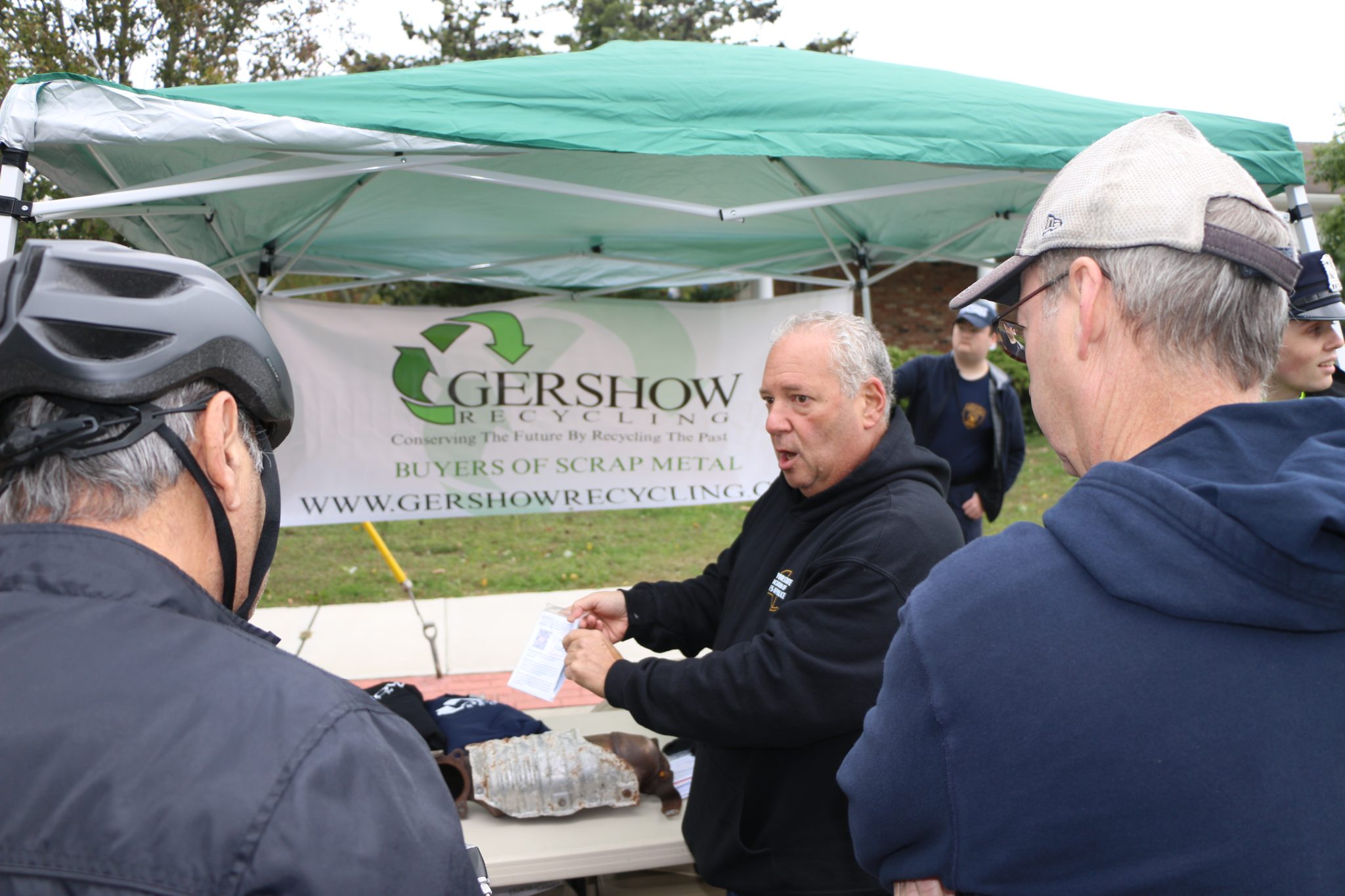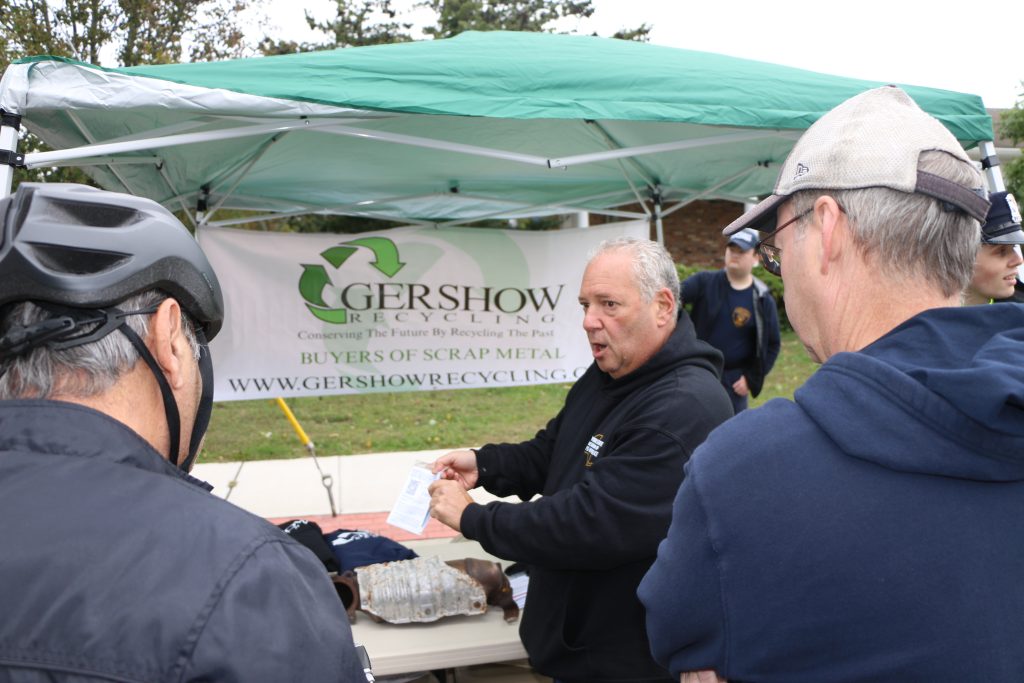 As part of an industrywide effort to prevent the thefts of catalytic converters from vehicles, Gershow Recycling joined the Institute of Scrap Recycling Industries (ISRI) New York Chapter and the Suffolk County Police Department, 4th Precinct in distributing anti-theft marking/etching kits during St. James Day on October 2. Visitors had the opportunity to receive these free kits and learn how to apply the tags.
The catalytic converter kit includes a non-destructible tag and etching fluid to engrave a unique serial number onto the catalytic converter. ISRI industry members have begun to record serial numbers of catalytic converters that were presented for recycling in their efforts to thwart catalytic converter theft.
Catalytic converter theft has become one of the fastest-growing crimes in the United States. According to the National Insurance Crime Bureau, there were approximately 1,300 thefts in 2018. Last year, over 52,000 converters were stolen — an increase of more than 4,000%. Those who sell these items to scrap dealers can get between $25 and $300; if it is from a hybrid vehicle, they can get up to $1,400.
"Gershow is proud to work with ISRI and the Suffolk County Police Department to educate the public on how they can prevent the most valuable part of their vehicle from being stolen," said Ray Colon, Manager, Gershow Recycling. "Wide-scale use of serial number etchings on catalytic converters will help put an end to catalytic converter theft."
"The scrap recycling industry is perfectly positioned to obtain the critical information needed to arrest and successfully prosecute catalytic converter thieves," said Lawrence Schillinger, Compliance Counsel, ISRI. "ISRI partners with police departments across the State to implement proven effective strategies to combat scrap metal theft."