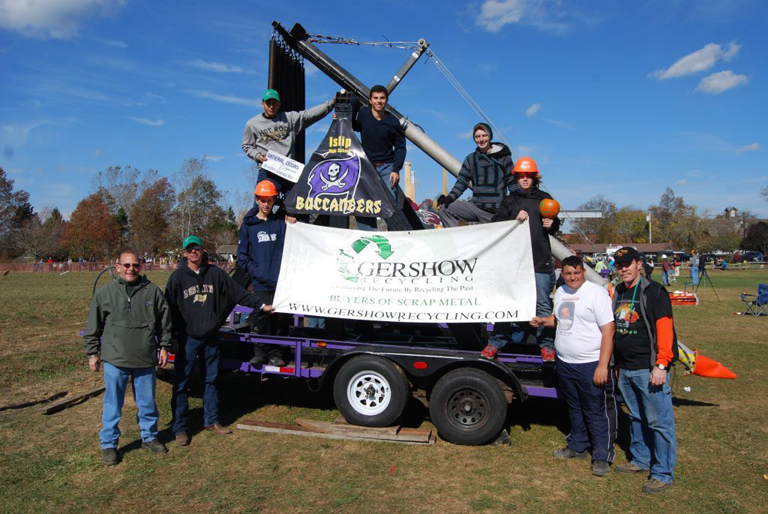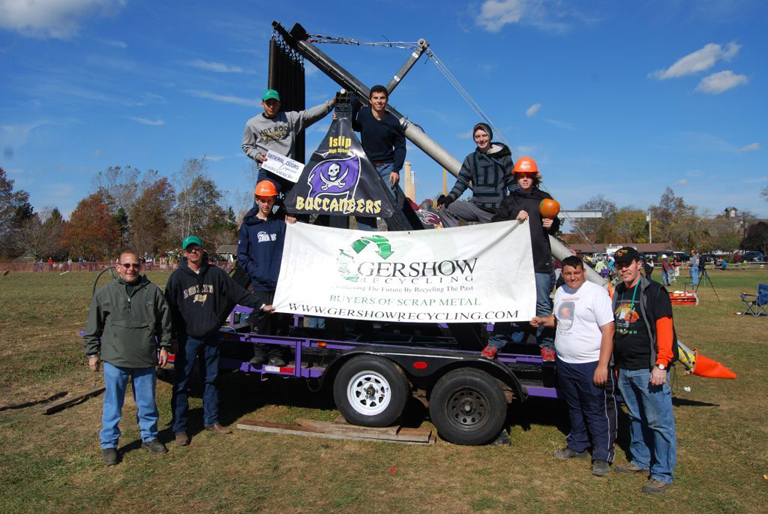 Gershow Recycling generously donated materials to the Islip High School catapult team so they could make improvements on their catapult, named the "Jack-O-Splatter."
Gershow supplied the team with much-needed replacement parts such as a steel rod and metal bearings to help launch the pumpkins further and more accurately.
The team won its division at the Last Fling Pumpkin & Football Sling in Warren County, New Jersey on October 19-20 with a distance of 983 feet. On October 26, the team placed third at the annual Pumpkin Fling, which took place at the Suffolk County Farm and Educational Center in Yaphank. The team will then head off to the Punkin Chunkin World Championships on November 1-3 in Bridgeville, Delaware.
In 2009, Gershow donated scrap iron to the team to help them build and reinforce the trailer for the "Jack-O-Splatter." Since they do not have a budget within the school district, the team relies on donations from local businesses and people in the community.
In addition, Gershow donated hardhats to the team members. The Islip High School Catapult Team thanked Gershow for its ongoing sponsorship and donations.