September 10, 2012
Gershow of Huntington Hosts Customer Appreciation Day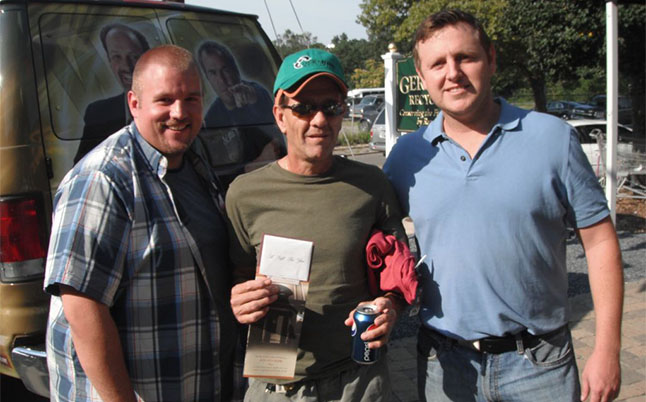 Frank Wagner (center) of Huntington Station holds up a $100 gift card from La Piazza Restaurant he won at Gershow Recycling's Customer Appreciation Day in Huntington Station on August 24. Also pictured are Gershow's Managers Dave Seiler (left) and Pete Vaillant (right).
On August 24, Gershow Recycling hosted its Customer Appreciation Day at its Huntington Station facility. Those in attendance received giveaways, enjoyed food, games and the chance to win raffle prizes provided by Gershow and WBAB Radio (102.3 FM), which also provided music for the event.


View photos below of the event. Click on any photo below for a larger view. To scroll through the full-size images, use the arrow keys on your keyboard or hover over the image and select the "next" or "back" buttons that appear.