Gershow Donates Use of 30 Vehicles for 8th Annual Chuck Varese Vehicle Extrication Tournament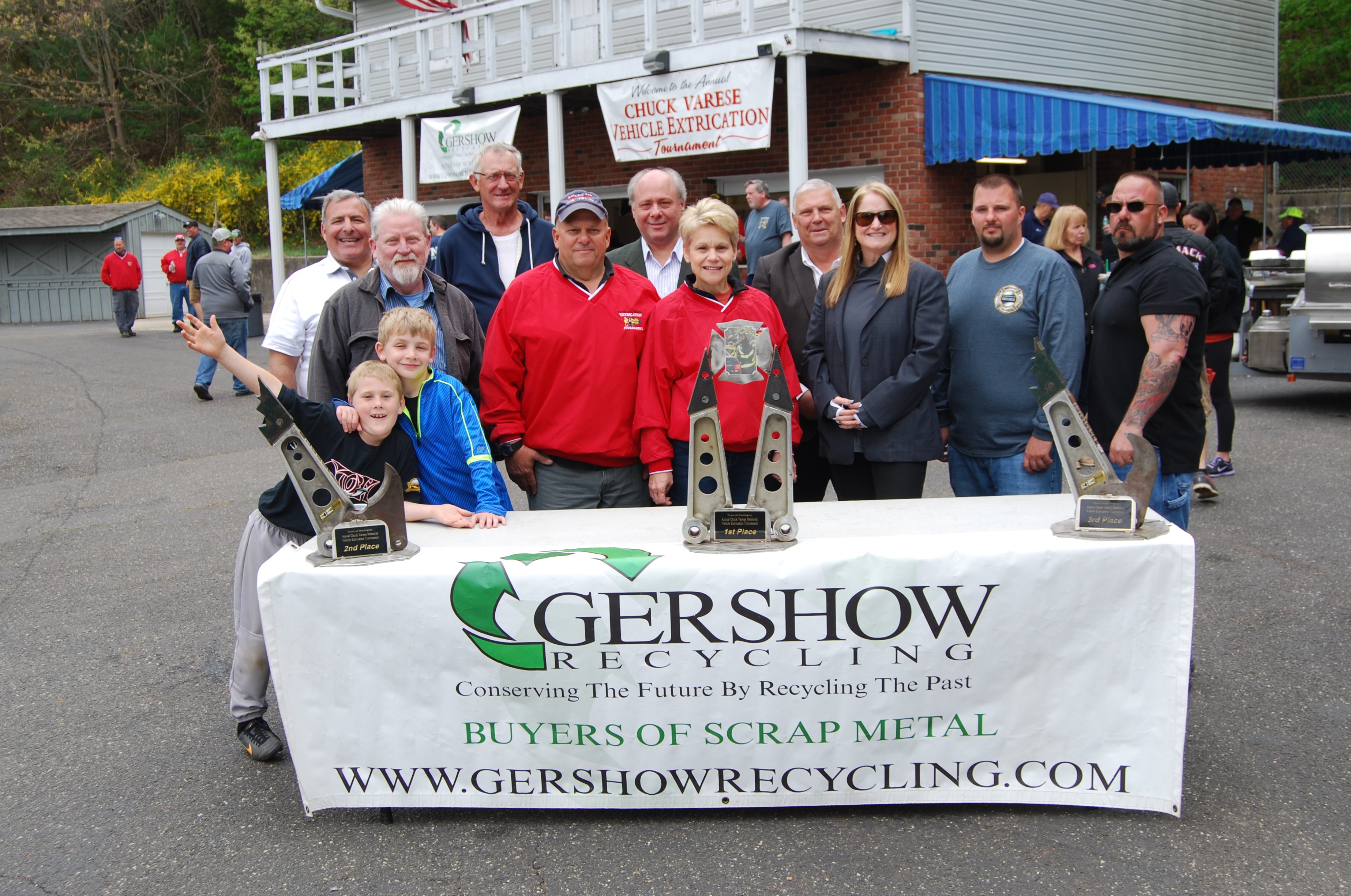 Pictured (front row, left to right) Damon McMullen, Robert "Beefy" Varese, Jeanne Vadasz, Susan Berland, Will Varese, and Rich D'Angelo.
Back row (l-r): Steve Rossetti, George Doll, Henry Tobin, and Peter Gunther. Standing in front of Mr. McMullen: Luc Wagner (left), and Chris Holm (right).
In support of local fire departments and the Huntington community, Gershow Recycling donated the use of 30 vehicles for the 8th Annual Chuck Varese Vehicle Extrication Tournament, which was held at the Northport Fire Department's Training Grounds at Steer's Pit in Northport on May 9.

Fifteen teams from 10 fire departments in the Town of Huntington, as well as fire departments from North Bellmore, Kings Park and first-time participant Amityville, competed in the tournament. Each team was judged on the amount of time it took to perform the extrication, the handling of equipment and the safety procedures they followed. After the tournament ended, the vehicles were shredded and recycled at Gershow's facility.