February 10, 2014
Gershow Recycling Donates Use of 12 Vehicles to Long Island's Fire, Rescue & EMS Mega Show 2014
Cars Will Be Used during Expo's Extrication Competition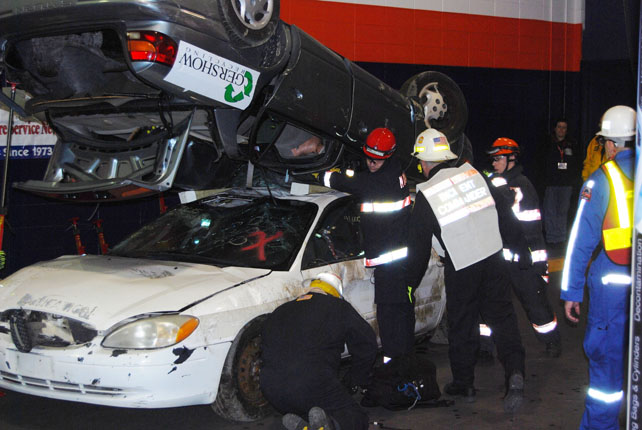 In support of local fire departments, Gershow Recycling is donating the use of 12 vehicles to be used in a two-day extrication competition at Long Island's Fire, Rescue and EMS Mega Show 2014, which will take place on February 22-23 at Nassau Veterans Memorial Coliseum in Uniondale.
In this extrication competition, teams have 20 minutes to take out a "victim" from the car involved in a "crash" while accurately following procedure. Proceeds from the show will benefit the Islip Town Firefighters Museum and Education Center.
Gershow has a longstanding history of providing the use of vehicles to local fire departments for extrication exercises and has opened its facilities to firefighters and first responders for Urban Search and Rescue training exercises and disaster preparedness drills.
"We are pleased once again to provide the use of these vehicles to the largest conference for firefighters and first responders here on Long Island," said Gershow Safety Director Charles Keeling. "This extrication competition gives the firefighters the practice they need in the event they have to respond to a real-life emergency."