Uniondale Fire Department Receives Vehicle for Extrication Exercise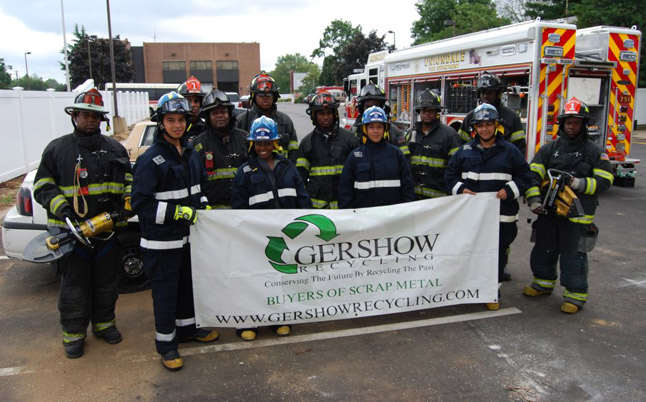 Members of the Uniondale Fire Department pose in front of a vehicle that was donated by Gershow Recycling for an extrication exercise on August 5.
In support of local Fire, Rescue and Emergency Medical Services crews, Gershow Recycling donated a vehicle for the Uniondale Fire Department for an extrication exercise the firefighters performed on August 5.
During the exercise, firefighters extricated a "victim" involved in a "crash" using the "Jaws of Life." The Uniondale Fire Department thanked Gershow for their support and opportunities for simulated emergency training.