December 10, 2012
Rabbi Dr. Steven A. Moss Thanks Gershow Recycling for Continuing Support of Jewish Community
Helped Provide Menorah Display at Islip MacArthur Airport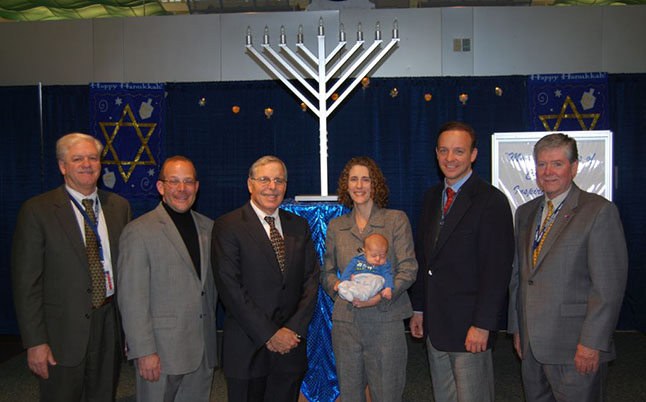 Pictured (left to right): Robert Schaefer, Jonathan Abrams, Rabbi Dr. Steven A. Moss, Rabbi Helayne Shalhevet and her son Samuel, Tom Croci, and Terry Hennessey.
Jonathan Abrams of Gershow Recycling represented Founder/Owner Sam Gershowitz at a special presentation at Islip MacArthur Airport in Ronkonkoma on December 7 as Rabbi Dr. Steven A. Moss of B'nai Israel Reform Temple of Oakdale personally thanked Gershow Recycling for their ongoing support of the Jewish community.
Mr. Gershowitz, along with the Suffolk County Board of Rabbis, helped provide funding for a menorah display at the airport in time for Hanukkah. Mr. Abrams and Rabbi Moss were joined by local elected officials and representatives from Islip MacArthur Airport at the presentation.