July 25, 2012
Medford Fire Department Conducts Fire Rescue Training Exercise at Gershow's Medford Facility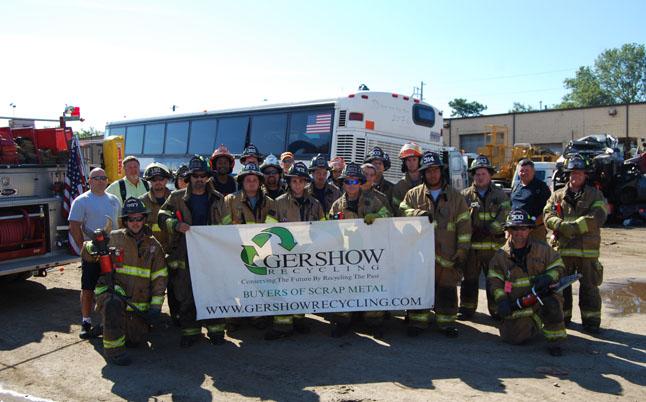 Members of the Medford Fire Department in front of a bus that was used during the fire department's fire rescue training exercise on July 22 at Gershow's Medford facility.
In support of local Fire, Rescue and Emergency Medical Services crews, Gershow Recycling hosted members of the Medford Fire Department for a fire rescue training exercise the firefighters performed at Gershow's facility in Medford on July 22.
During the exercise, firefighters extricated a "victim" from a bus involved in a "crash" with another vehicle using the "Jaws of Life." The Medford Fire Department thanked Gershow for their support and opportunities for unique simulated emergency training.