October 5, 2012
Gershow Recycling Supports Brookhaven Town Fire Chiefs Council's JOLT Competition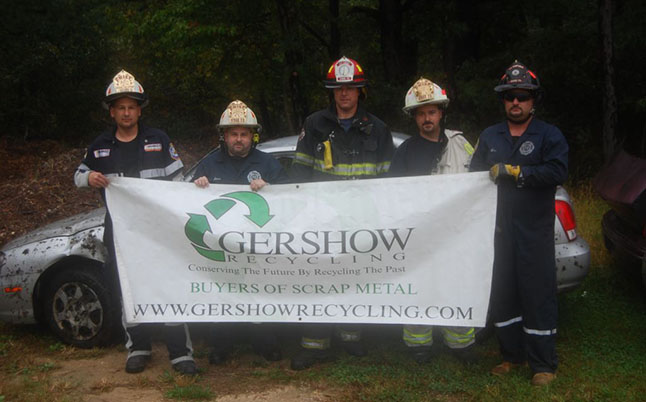 Members of the Ridge Fire Department pose in front of one of the six vehicles that were donated by Gershow Recycling for the Brookhaven Town Fire Chiefs Council's JOLT competition on September 29.
Gershow Recycling donated six vehicles and a Dumpster to the Brookhaven Town Chiefs Council's JOLT (Jaws of Life Tournament) competition that was held September 29 at Firemen's Memorial Field in Ridge.
Forty-five teams from 28 fire departments on Long Island and one from Rhode Island were judged on the amount of time it took to perform the extrication, the handling of equipment and the safety procedures they followed. The teams expressed their gratitude for Gershow's donation and unique opportunities for simulated emergency training.