December 30, 2011
Gershow Recycling Donates $1,000 towards Toy Drive for Lighthouse Mission's Christmas Gift-Giving Program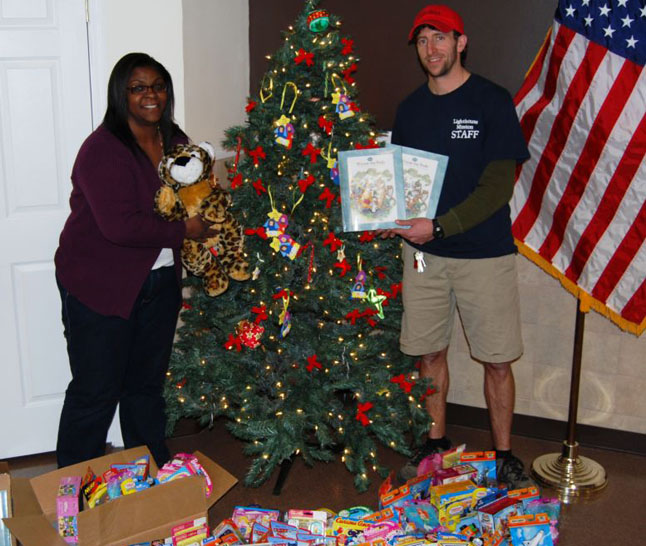 Tanya Pottinger (left) and Michael Caiazzo (right).
In support of local organizations that help others, Gershow Recycling donated $1,000 towards a toy drive to benefit Lighthouse Mission's Christmas Gift-Giving Program. The toys were delivered on December 23 to Lighthouse Mission's Bellport facility and distributed to children living in the South Country, William Floyd and Patchogue-Medford School Districts.
Lighthouse Mission is a faith-based, non-denominational organization that provides food for more than 156,000 people in need on Long Island each year. In addition, Lighthouse Mission provides hope, encouragement and vital information to help people overcome poverty and live productive, purpose-filled lives. The mission's youth pastor, Michael Caiazzo, thanked Gershow for their donation.