August 26, 2011
Gershow Recycling Donates Vehicle to Setauket FD for Extrication Exercise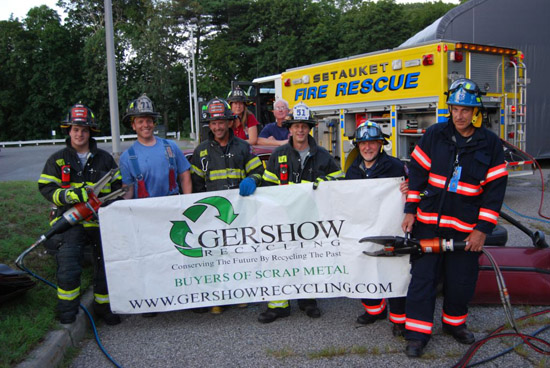 Members of the Setauket Fire Department pose in front of the vehicle donated by Gershow Recycling for an extrication exercise held on August 10.
In support of local Fire, Rescue and Emergency Medical Services crews, Gershow Recycling donated a car to the Setauket Fire Department for an extrication exercise they performed on August 10.
During the exercise, firefighters learned first-hand how to use the "Jaws of Life" and other firefighting tools on the vehicle in the event they needed to extricate a victim from the vehicle involved in a crash. The Setauket Fire Department expressed their gratitude for Gershow's donation.