November 1, 2011
Matthew Sweeney Joins Gershow Recycling
as Its New Safety Coordinator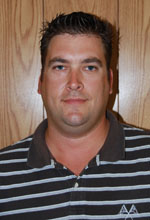 Gershow Recycling has announced that Matthew Sweeney has joined the company as its new Safety Coordinator. As part of his duties, Mr. Sweeney will assist Charles Keeling, Gershow's Safety Director, in implementing and enforcing the company's workplace safety policies.
Prior to working at Gershow Recycling, Mr. Sweeney spent four years as a Safety Technician at Cold Spring Harbor Laboratory. He previously worked as a Surveyor for Islandwide Land Surveyors in Syosset and as a Mechanic with Accelerated Automotive in Huntington Station.
Mr. Sweeney has an Associate's degree in Industrial Safety from Keene State College in New Hampshire. He resides in East Northport.
"I enjoy being here at Gershow Recycling," Mr. Sweeney said. "I am glad to have the opportunity to meet everyone here and learn about the company's entire operation. This is a very good situation for me."
"We are proud to welcome Matthew to the company," said Kevin Gershowitz, President, Gershow Recycling. "His background and experience is a perfect fit for this company. In his new position, he will help ensure that the company provides a safe work environment by making sure that the employees abide by the safety guidelines which will improve our productivity. We wish him the best."