April 21, 2011
Gershow Recycling Donates Two Vehicles to Lakeland FD for Extrication Exercise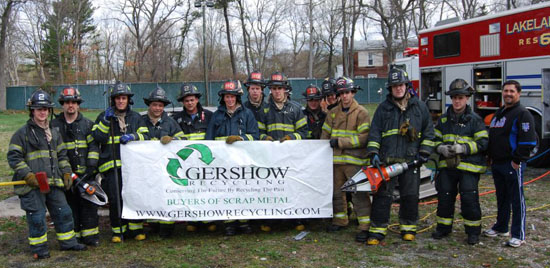 Charles Keeling (right), Safety Director, Gershow Recycling, poses with members of the Lakeland Fire Department in front of the two cars donated by Gershow Recycling used in the extrication exercise on April 17.
In support of local Fire, Rescue and Emergency Medical Services crews, Gershow Recycling donated two cars to the Lakeland Fire Department for an extrication exercise they performed on April 17.
During the exercise, firefighters extract two "victims" from a vehicle that was involved in a "crash" using the "Jaws of Life." The Lakeland Fire Department expressed their gratitude for Gershow's donation.