July 1, 2010
Gershow Recycling Safety Director Charles Keeling Named President of American Society of Safety Engineers' Long Island Chapter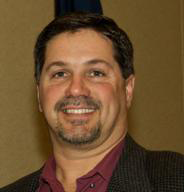 Charles J. Keeling, Safety Director, Gershow Recycling, has been named President of the Long Island Chapter of The American Society of Safety Engineers (ASSE). He takes the position on July 1.
ASSE is the oldest and largest professional safety organization. It has more than 32,000 members who manage, supervise and consult on safety, health and environmental issues in industry, insurance, government and education. ASSE members work to prevent workplace injuries and illnesses, create safer work and leisure environments and develop safer products, enhancing the quality of life.
Previously, Mr. Keeling, of Oakdale, served as chairman of the Long Island chapter's Professional Development Conference and has contributed technical safety articles to its monthly newsletter.
Mr. Keeling has over 25 years of diversified safety experience and has been Safety Director for Gershow Recycling for over four years, where his responsibilities include planning, developing and coordinating the occupational safety and health of personnel, equipment and environment to achieve safety effectiveness for the company.
"I'm honored to be the new president of Long Island's American Society of Safety Engineers," said Mr. Keeling. "ASSE is an excellent organization that works hard to improve and ensure safety in the workplace. My knowledge of safety issues helps make Gershow Recycling a better and safer place to work for all its employees."
Additionally, Mr. Keeling serves on the Institute of Scrap Recycling Industries' National Safety Environmental Council, where he has been a speaker for a technical presentation and has worked as a group leader to develop safety management practices for the scrap recycling industry. He was previously employed as a Police Officer for the New York City Police Department and was a volunteer firefighter for 25 years.
Prior to joining Gershow Recycling, Mr. Keeling was Safety Manager for Tully Construction, working at the World Trade Center disaster recovery and cleanup, doing construction for the Port Authority Trans Hudson World Trade Center Temporary Station, as well as construction of the New York City Department of Environmental Protection's (NYC DEP) Newtown Creek Wastewater Treatment Plant and the reconditioning of the NYC DEP's North River Wastewater Treatment Plant.
He holds an Associate in Applied Sciences in Fire Protection Technology and a Certificate in Fire Investigation from Suffolk County Community College. He is near completion of a Bachelor in Science in Community and Human Services/Emergency Management from Empire State College.
While at Suffolk Community College, Mr. Keeling was the leading student member who organized the formation of the college activity club, the Fire Science Society, which promoted fire safety at SCCC's Selden campus and served as the club's first president.
Press:
Envirolib: Gershow Safety Director Named President of ASSE Chapter